Mumbai: Bollywood actress Aishwarya Rai Bachchan, who was noticed under media discussion in relation to the latest advertisement shoot done for Kalyan Jewellers and this time actress, has come up with a new beautiful advertisements.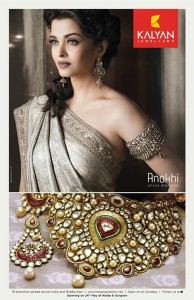 As per the updates, Kalyan Jewellers has recently launched a beautiful showroom in Chennai and soon they are going to open another one in Noida and Gurgaon in the starting of June.
Well the actress is looking wow in the latest Kalyan jewellers advertisements.