Gauri Khan's store which is the go-to place for most of the celebrities in B-town hosted Aishwarya and Abhishek Bachchan as the year ended.
The power couple of Bollywood Aishwarya and Abhishek Bachchan chose to end 2017 by visiting the renowned luxury store by Gauri Khan.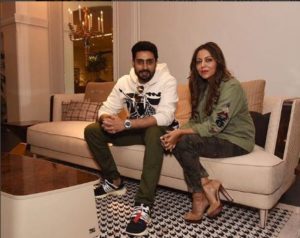 The duo not only adored the brilliant artwork by Gauri Khan but also made full use of the stunning ambience of Gauri Khan Designs to click a few pictures.
Aishwarya and Abhishek Bachchan looked their stylish best despite having dressed in casuals, while Gauri Khan looked every bit of elegant in their classy attire.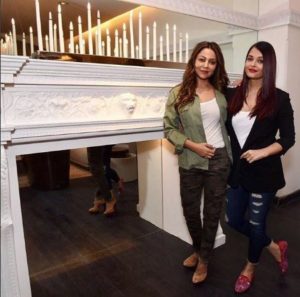 Gauri Khan has carved a place for herself in the creative Industry of designs and has time and again astonished everyone with her artwork. The who's who of the town visit the star wife's store to grab essentials.
The creative mind took to Instagram to share the pictures and wrote, "Ending 2017 on a great note with #Aishwarya and @bachchan … #GKD".
Gauri Khan further thanked the couple for their visit saying, "Thanks for dropping by #Aishwarya and Abhishek! Love these awesome pictures! @bachchan#GauriKhanDesigns"
Gauri Khan has had celebs like Aamir Khan, Ranbir Kapoor, Alia Bhatt, Nita Ambani amongst others visiting her artwork collection before. The star wife has carved a place for herself in the creative Industry with her imaginative designs