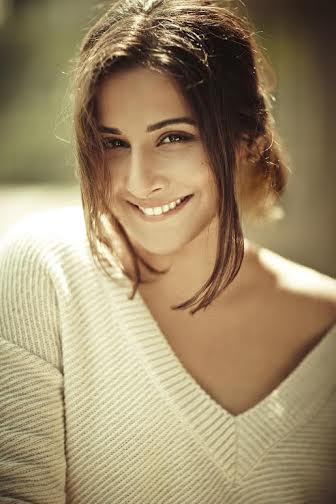 Mumbai: The powerhouse performer Vidya Balan, who set the trend of biopic in Hindi cinema with The Dirty Picture and who has since been offered nine biopics on various influential personalities like Meena Kumari, Suchitra Sen, Kiran Bedi, Indira Gandhi among others has finally agreed to play the golden era actress Geeta Bali in a Marathi biopic.
Vidya will be seen in a special appearance in a biopic on the late actor-director Bhagwan Dada, as it traces the late actor's life and the difficulties he faced while making his musical, Albela, which featured Geeta Bali, considered a popular star then.
The makers of the upcoming biopic wanted someone with an Indian face to play Geeta Bali and Vidya suits the part perfectly. Interestingly, senior make-up artist Vidyadhar Bhatte, who had worked with Vidya in the past, suggested her name to director Shekhar Sartandel who narrated the script to her and she immediately agreed.
A source says, "Vidya will sport Geetaji's look from the original '50s film but Vidya won't need to speak Marathi."
Vidya, who's looking forward to playing Geeta Bali on screen, informs, "It's an honour to be playing the effervescent Geeta Bali even if it is just a special appearance, and to be recreating Albela for a Marathi biopic on Bhagwan Dada."