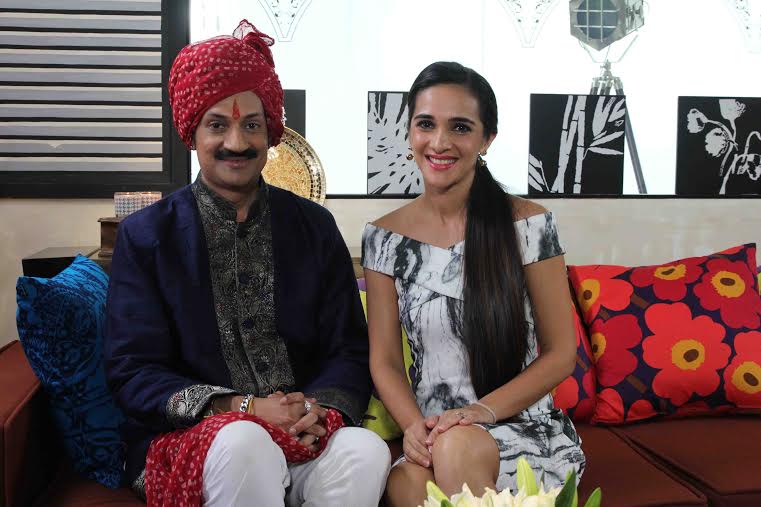 Actress-entrepreneur Tara Sharma invited Prince Manvendra Singh Gohil on her show, 'The Tara Sharma Show' which was aired on July 17 on Star World and her YouTube channel.
The episode was based on 'not conforming to so-called societal norms', and Tara was happy to invite Prince Manvendra as a guest, who spoke about how he came out of the Royal closet on the show. The episode and his chat were very well appreciated by people all over, especially by the LGBT community.
Interestingly, the show's creator and co-producer received lots of appreciation comments on social media, letters and e-mails from people from all over including many from the LGBT community and individuals from across the country for supporting people who may not confirm to so-called societal norms like the Prince and sharing their stories through the show.
Tara says, "I thought it would be interesting to bring some guests on the show who have chosen to live life on their own terms and explore some of the challenges they may face."
Talking about Prince, she says, "He's the first Prince in the world to come out of the Royal closet! He spoke beautifully on the struggles of coming out in a conservative royal family and how with time there has been acceptance and even admiration from most. But his mother has not spoken to him for 11 years! He is the only Indian to have been on the Oprah Winfrey Show 3 times!"
"The purpose of doing this show is not just to share stories but also hopefully to perhaps help anyone in our audience who may be going through or know people who maybe going though similar times, and may help them but showing them they are not alone and how others dealt with things," she adds.