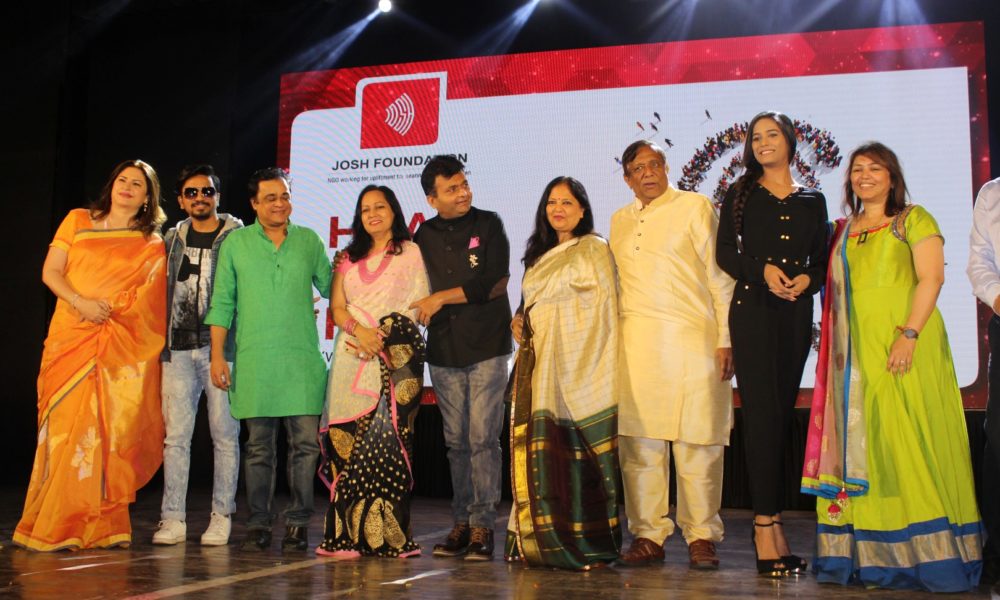 Ali Asgar was present at the 'Lean an ear, hear the future', an inter school dance competition, organized by JOSH foundation on Saturday in Mumbai. During media interaction, the actor said, that he would like to do more and more work for the hearing-impaired children and JOSH foundation.
JOSH foundation has been supporting hearing impaired children in their quest for excellence for the last ten yrs. 'Lean an ear, hear the future' is an interschool dance competition which was held on 6th Jan 2018. Organized by JOSH foundation the competition showcased the impressive result of the hard working hearing impaired children from Mumbai.
Ali who has been associated with JOSH foundation for years said, "At times we do something for professional reasons and some for personals reasons. Doing something for 'Josh' is at all professional but my personal choice. I don't get to do much here, but I would love to perform with the kids. It just makes you feel content to see kids so happy while performing. I am getting goosebumps right now (laughs). My soul feels happy after seeing them."
When asked if Sunil Grover will be seen as part of 'Kapil Sharma Show', he said, "We are all friends.Why is media making the situation seems as though we are North Korean and America. We are all friends. Professionally, even if you get in a dispute, that doesn't change anything."
The event was attended by famous writer director Sanjay Chhel, Poonam Pandey, Ali Asgar, and Kunickaa Sadanand.
Talking about being associated with JOSH foundation Poonam said, "This is a big thing to be part of, I feel honored to be here. I will make sure that I will promote JOSH foundation as much as I can. It is a great cause and everyone should support these kids.
When asked about her upcoming projects the actress said, "I just finished a film but I don't want to talk about it here. These kids deserve our attention. I really enjoyed the performances."
Sanjay Chhel expressed he is very much impressed by the work and would love to be always associated with the initiative and 'Josh' foundation.