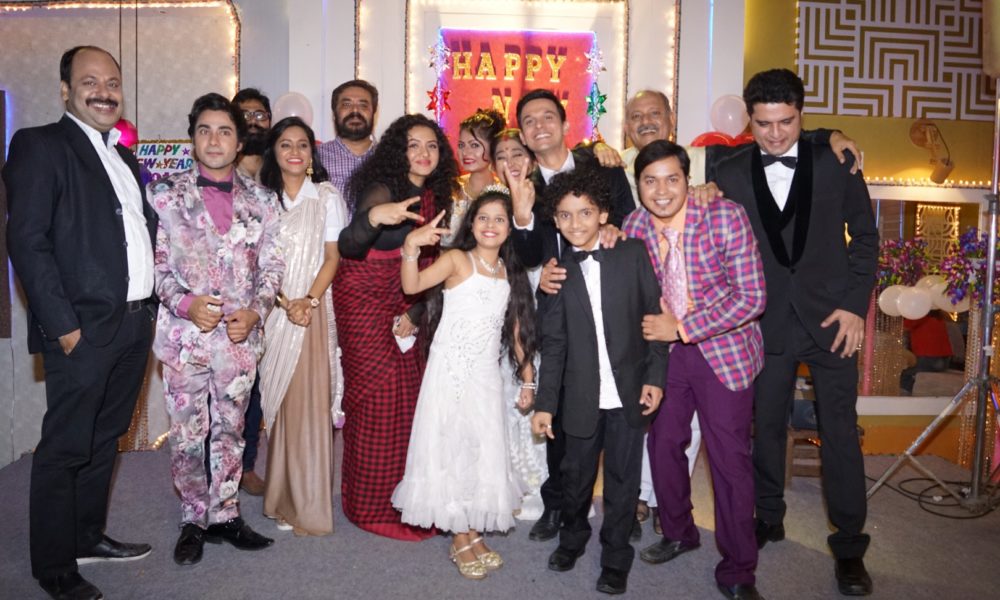 Television actor Ravish Desai interacted with media on the sets of Zee Magic (Big Magic) Show Kunwara Hai Par Hamara Hai on Wednesday in Mumbai. During media interaction, Ravish stated that he didn't want to do slapstick comedy but 'Kunwara Hai Par Humara Hai' was exception to that genre.
Talking about 'Kunwara hai Par Humara Hai', Ravish said, "We often see television soaps are women-centric as our television audience consists of women so it was really good opportunity for me where entire show revolves around a man, Manav (central character). I really liked concept of the show and I have been wanting to try out comedy for very long time but we see many comedy show generally falls under slapstick genre and it looks force comedy onscreen.
So I didn't want to do something like that because I feel it doesn't look good onscreen but I feel 'Kunwara Hai Par Humara Hai' was exception to that genre. This show made me confident as the content was really good."
Talking about his character in the show, Ravish said, "My character most of the time gets trapped in numerous situations as he loves his parents and doesn't want to leave them but he has his own world. He wants to marry a girl from big city. Manav is fun loving and today's boy. He loves his family but at the same time, he wants to achieve lot of things in life."
The cast and crew of the Zee Magic's (formerly Big Magic) prime-time show, Kunwara Hai Par Hamara Hai, shot for a New Year special dance sequence at Rashita Villa, Madh Island. Actor Vindhya Tiwari of Agle Janam Mohe Bitiya Hi Kijo and Sasural Simar Ka fame was roped in for the special dance number, taken from the film 'Don'.
Talking about shooting New Year special episode, Ravish said, "In small cities, people have lots of excitement about New Year's celebration so we are trying to just focus on that aspect so here he is experiencing great time with his friends and brother. I feel this entire episode is beautifully placed.There is lot of situational humour but at the end, this show gives lovely message through its content"
Besides Vindhya Tiwari, Sanket Vanzara and Saurabh Vanzara of Soda Water Films, actor-stylist Surabhi Vanzara, actors Ravish Desai, Harsh Vashishth, Ishwar Tiwari, Saurabh Sharma, Worship Khanna, Neetu Saini, Sunaina Shukla, Amita Khopkar, Rammakant Daayama, Saachi Tiwari and Soham Jadhav were also part of the do.
Talking about working with show's creator Sanket and Saurabh Vanjara, Ravish Said, " It is great because I did my first show with Sanket Sir on Star Plus so I've known Sanket sir for while. He was very confident that I can play this character and the initial episodes which narrated to me were fantastic. We were laughing when we were rehearsing so we tried to add the same magic onscreen with our performances. It has been great journey till now and it was amazing working with Sanket sir and Saurabh sir"
'Kunwara Hai Par Hamara Hai' is about bachelors of an Indian traditional family. It was a typical story that deeply concentrates on male psyche and it grabs more attention from the male audience. It attracts everyone by its great concept which is composed of fantasy, comic scenes, and other different genres. The story is mainly about a bachelor man and his struggle to get married.
'Kunwara Hai Par Humara Hai' has been launched on Zee Magic (Big Magic) from 14 November.