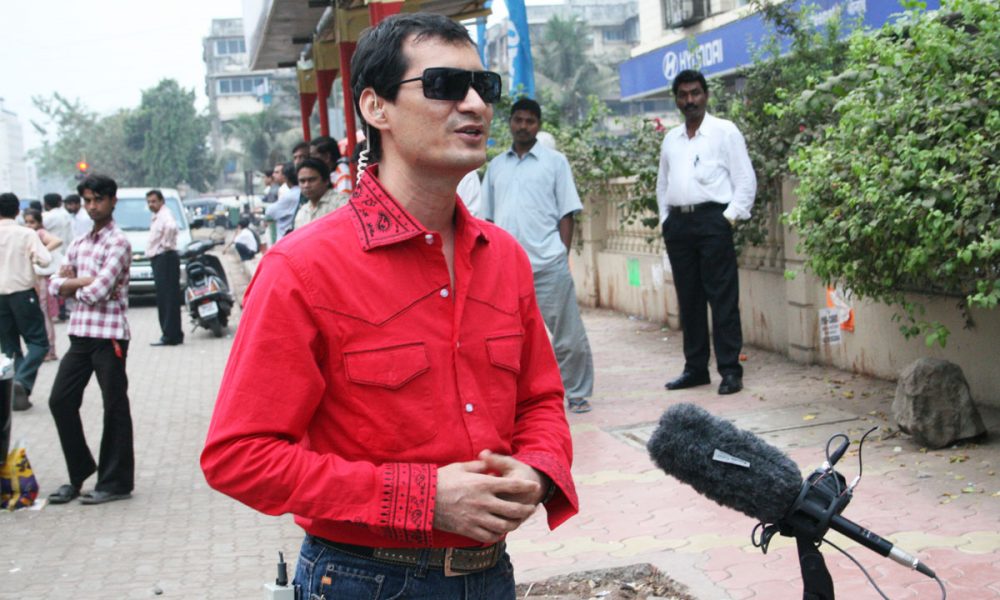 Dale Bhagwagar in a live interview with leading European channel Sky News in Mumbai
Mumbai: The New York-based public relations site Everything PR has listed Bollywood publicist Dale Bhagwagar from Mumbai as the topmost celebrity PR in India.
Citing his independent PR agency Dale Bhagwagar Media Group as Bollywood's top public relations firm, the US site points out that the publicist who has handled the media for film stars like Hrithik Roshan, Shilpa Shetty, Priyanka Chopra, Govinda, Randeep Hooda, Vivek Oberoi and more than thirty movies including Don, Honeymoon Travels Pvt Ltd and Rock On, and over a dozen contestants of Bigg Boss; the Indian version of Celebrity Big Brother, is the only PR guru in B-town.
Based at Broadway, New York, United States of America, the Everything PR site is committed to reviewing and promoting public relations companies and services, industry happenings, sharing information on communication specialists, marketing trends, interviews, insights, features, lists, as well as various social media all over the world.
It also covers issues related to breaking news, crisis management, corporate strategies of publicity agencies, image-building campaigns, branding professionals, hype managers and reputation management experts.
The information hub has been featured on popular international media platforms such as the New York Times, BBC, Reuters, Washington Post, BusinessWeek, About.com, Yahoo! Small Business Adviser, ZDNet, and cited many times by the Public Relations Society of America as well.