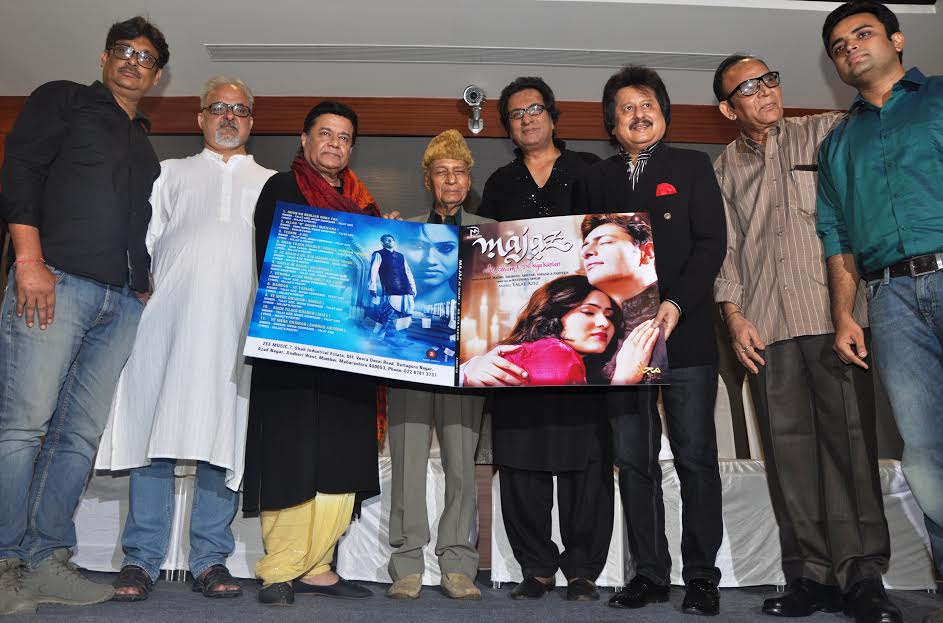 Film Majaz is based on the life of Legendary Poet- Shaayar Asrarul Haq Majaz Lakhnavi 1911-1955, Music of the movie released by Living legend Khayyam Saheb.
At the age of 89, Khayyam is fit, and fine said about Majaz that he was a great Shaayar I had few meetings with him, but he had left Mumbai very soon otherwise our films can use his precious poetry,
but I am glad that Shakeel Akhtar has written and made A film on him.
He said about Talat Aziz is like my son, but I am not praising only for that, he composed the soothing music of his first film as music director, and I am sure people will like the music of Majaz.
Talat Aziz said Khayyam Saheb like my father after composing the songs of Majaz He was the first to listen and said Talat you did excellent work only then I give the final copy to Producer Shakeel Akhtar, though to Justice poetry of Majaz is not easy but I am happy that its well received.
At the launch Anup Jalota, Pankaj Udhas, Alka Yagnik, Majaz writer Shakeel Akhtar, Dr.Madih, Director Ravindra Singh, Majaz's actress Rashmi Mishra, Kajal Raghwani and Beena Aziz were present.Priyanshu Chatterjee who played the Majaz is out of country Shakeel Akhtar informed.