After wowing audiences worldwide, Wes Anderson's latest masterpiece 'Isle of Dogs' will be released in theaters across India on JULY 6th by Fox Star Studios through specialty distribution company Runaway-Luminosity. 'Isle of Dogs' is being touted as Wes Anderson's most artistic, political and detailed film yet. After captivating audiences with "The Royal Tenenbaums" and "Fantastic Mr. Fox," and more recently "The Grand Budapest Hotel​" acclaimed director Wes Anderson has wowed cinemagoers with his latest 'Isle of Dogs' starring some of Hollywood's A-Listers.​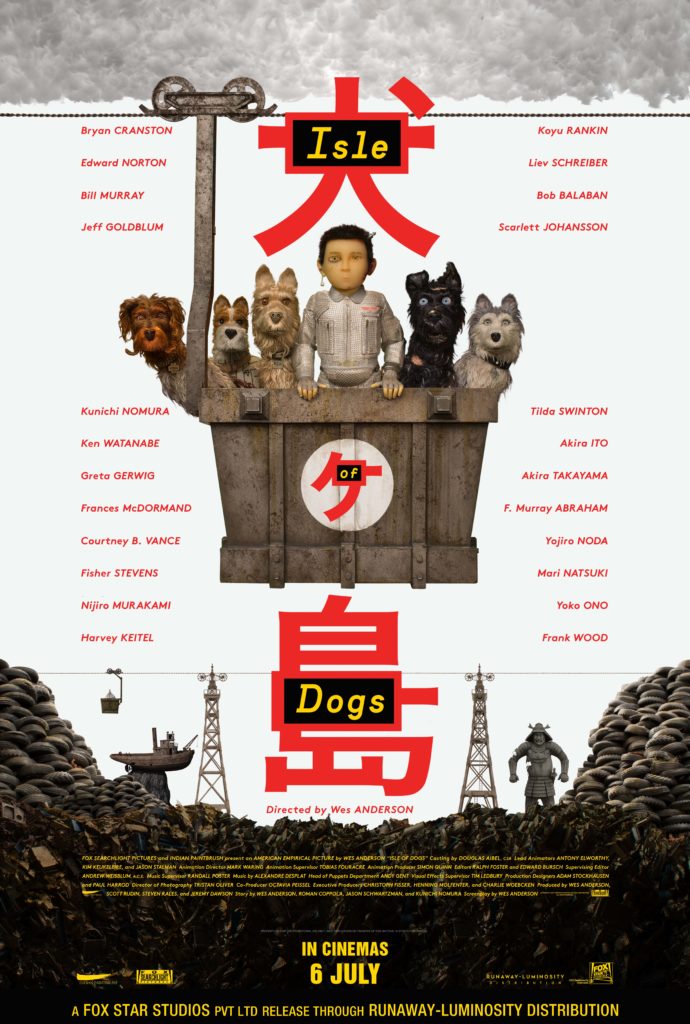 The film is led by an all-star voice cast that includes Bryan Cranston ("Breaking Bad"), Scarlett Johansson ("Lucy"), Yoko Ono, Bill Murray ("Lost in Translation"), Frances McDormand ("Three Billboards outside Ebbing, Missouri") and Liev Shreiber ("X-Men").
'Isle of Dogs' is an animated stop motion comedy film that is set on an island in Japan built entirely from trash outside a city run by a tyrannical mayor. It's a story that is nuanced and deeply political. As the title suggests the film revolves around a scrappy pack of dogs who are exiled to this island when a canine flu spreads in Japan.
Directed by Wes Anderson, 'Isle of Dogs' will be released in theaters across India on July 6th, 2018 by Specialty Distribution Company Runaway-Luminosity Distribution.
About Runaway-Luminosity Distribution LLP:
Runaway Luminosity Distribution is a high-quality distribution company that has released films like "La La Land", ​"Jackie" &: ​"Sonata" (Directed by Aparna Sen) to name a few, along with award winning documentaries like " CITIZENFOUR ​", "Life, Animated" & most recently, Academy award nominated Swedish Drama, ​"The SQUARE".