In an exclusive conversation with celebrity personal trainer Yogesh Bhateja. Who has trained many popular celebrities like Sonu Sood, Kapil Sharma, Sunil Grover and many more.
See what he says about his experience, challenges and lot more.
1. How long have you been a personal trainer
I have my hands on experience being a personal trainer is over 12 years.
2. Was celebrity personal training a gradual progression for you or was this something you started out doing?
It has been a gradual progression as i started my carrier into fitness from my home town delhi and later gradually i shifted my base to Mumbai about 4 years back and their my new journey in fitness as celebrity fitness trainer started with sir Sonu Sood.
3. Who was your first celebrity client?
My first celebrity client was sir Sonu Sood who showed a huge confidence in my training patterns and gave me an opportunity to prove my style of trainings , and today with all his blessings n the trust he showed in me i have a wonderful no. Of celebrities for whom i am honoured to be their fitness trainer,to name a few are our dynamic director madam Farah Khan, gorgeous Esha Gupta, king of comedy Kapil Sharma, madam Neetu Kapoor, Sunil Grover( gutthi), Tammana Bhatia and many more….
4. How does it feel to train these stars?specially Sonu Sood as he is so much famous for his body?
Training the stars is fun at the same time very much challenging as every time with every celebrity different fitness targets are desired mostly in short time span. And at times with multiple unfavourable circumstances like shortage of time for workout, odd sleeping patterns and diet routines due to long shooting hours, lot of travelling..but when it comes to sir sonu sood situations and circumstances are never an obstacle .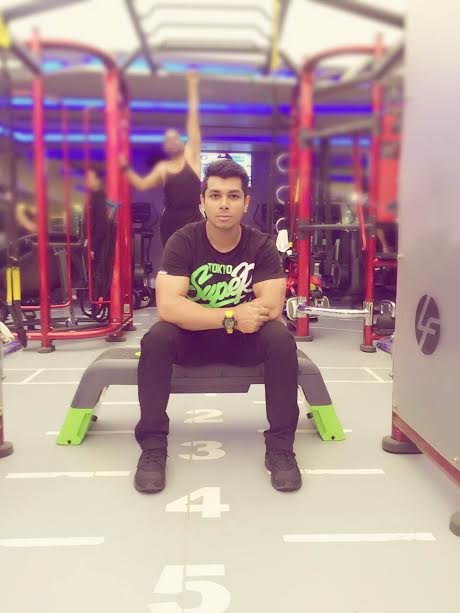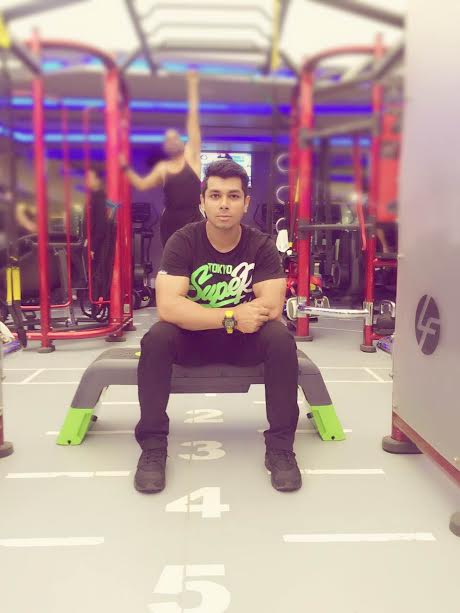 5. What was the biggest challenge you encounter while training them?
"Time clash "but somehow i have such wonderful people with me that they still make it easy .
6. Tell us some funny anecdotes about working with these stars.what are your comments on the recent look of Sonu for tunak tunak song.
I have few renowned clients like comedy king Kapil Sharma , very talented Sunil Grover( gutthi), with whom humour is automatically connected but their dedication is commendable at the time of workout but yes their easy n fun loving attitude makes my most difficult patterns also look easy to others n we enjoy our sessions.
7. What are some popular exercise routines with celebrities these days?
Hydro workouts are proving to be a big hit amongst the celebs nowadays when combined with HIIT or HVIT according to their targets ,as it is much more challenging and fun at the same time.
8. What are some tips for people looking to get back into shape?
Stop thinking start performing" , keep a check on ur diet n sleeping pattern,"START BREATHING"( do you really think you are breathing properly), keep urself hydrated.
9. How do female celebrities eat so little but have the energy for their performances? Do they have to cut down on how much food they eat too?
The main thing to be kept in mind is to have small meals every two hours which helps in increasead metabolic rate and provides constant energy and this is the funda which all the celebs try and follow ,also along with a diet having high nutritional value . Hence by doing so they dont really have to starve themself rather they eat the right way n in balanced form which keeps them fit n energetic throughout.
10. Out of the Bollywood celebrities who do you think have the ideal body?
If we talk about the Bollywood celebrities having ideal body then definitely i would like to mention few names in male segment and they are sir Sonu sood, Salman Khan, Hritik Roshan and in females at present is defined miss Esha Gupta, Deepika Padukoune.
11. What do you have to say for people who think they could never have a body like a celebrity?
Its only one thing i would like to say it to all that fitness is all a mind game its how you think about yourself is how to end up being . So guys "think fit stay fit"and lets make this nation fit.
12. Any last message for Bollywood Dhamaka
Being a fitness trainer it is very obvious from my end to give a message to all is to stay "FIT" as it makes u look good and we say that "when you look good you feel good and when you feel good you do good".