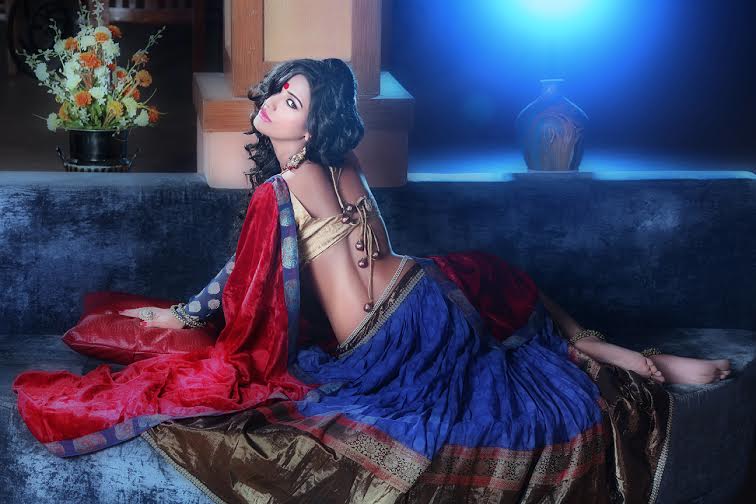 Actress and online sensation Poonam Pandey will be representing INDIA in the widely anticipated new reality show, ASIA HOT ANGELS at Viral Fest Asia 2016 in Bali, Indonesia.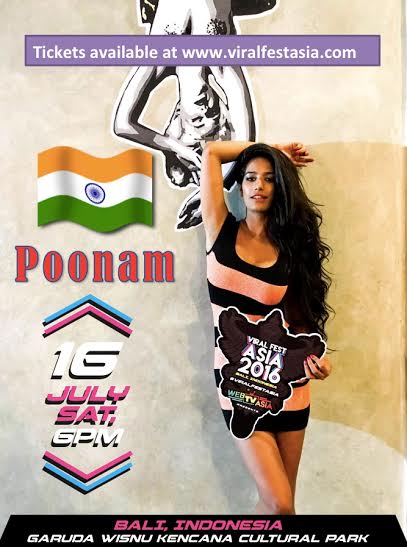 Poonam, who is popular for her hot pictures and videos on the internet, says, "It feels great to represent India at the Viral Fest Asia, great to be a part of this huge reality show and of course it's an honour to represent your country where 12 other Asian countries are involved. The concept of 'Asia Hot Angels' for the show is superb."
"WebTVAsia come up with such a big event, which is just amazing. We are already done with the shooting for it, and I am looking forward to go to Indonesia again to experience the event on 16 July. Nothing could get bigger that having such grand annual festivals, and I am so excited about it," she said.
Popular singer Badshah, known for his songs like 'DJ wale babu' and 'Abhi toh party shuru hui hai', will also be performing at the event.
The Viral Fest Asia 2016 is produced by WebTVAsia, Asia's a leading digital entertainment network in Asia. The event will be an annual festival and this year will be held in Bali, Indonesia on 16 July, celebrating the very best in music and video content coming from Asia for the digital space with numerous artists, musicians, and youtube creators coming together.
Just like India, other countries like China, Japan, Korea, Singapore, Malaysia, Thailand, Philippines, Hong Kong, China, Taiwan, are some of the other countries participating.
VIRAL FEST ASIA 2016's theme : "Everybody's Going Viral" orginates from the social media buzzword "Viral Video" which emphasizes the power of massive global community-driven trend-setting via creative mediums like music, film and multimedia. Hence, the festival aims to celebrate the best of Asian music, talent and culture at the iconic Balinese.
venue : Garuda Wisnu Kencana Cultural Park (GWK) with an expected full capacity live concert crowd of 8,000 people. Doors are open to the public from 5.00pm on 16 July with the first performance kicking off at 6.00pm, non-stop until 11.00pm. The festival will close with an EDM party from 11.00pm to 2.00am the next day.
Tickets to attend the VIRAL FEST ASIA 2016 live concert on 16 July are available on www.viralfestasia.com or www.loket.com. As a special promotion, the first 1,000 tickets will be offered free of charge on a first- com-first-served basis. Subsequent tickets will be for sale at RP 50,000 per person per entry.