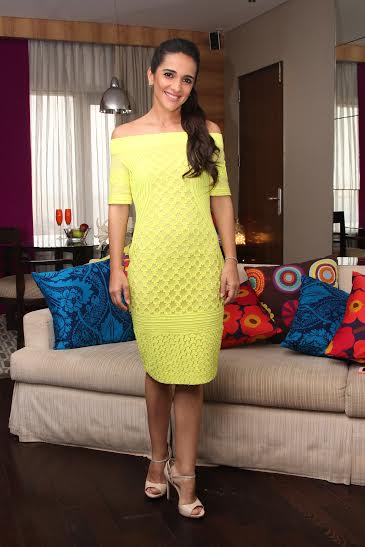 After three successful seasons of her show, 'The Tara Sharma Show' on television and her You Tube Channel, actress-entrepreneur and mother of two, Tara Sharma is back with the fourth season of her show, which started last month on Star World.
Tara was pleased to invite Emraan Hashmi on her show and not many know that the two had worked together in the movie Aksar (2006). The versatile actor spoke beautifully on different aspects of his life – how he chanced upon acting, how his wife Parveen adjusted to his serial kisser tag and how he, his family and their gorgeous son battled and defeated cancer.
Emraan revealed how he never wanted to become an actor on the show. "I wanted to actually get into Graphic Designing in films," said Emraan, adding, "I did a special effects course and then I started assisting in films and then acting happened by accident when Mr. Mahesh Bhatt offered me this film, Footpath, in which I was cast as a supporting actor."
Tara says, "I had read Emraan's book 'The Kiss Of Life' cover to cover before our chat and Emraan was very touched that I had as I asked many questions based on what I had read. The reason to do an episode like this is not just to share touching stories but also to perhaps try and help anyone in our audience who may God forbid be going through similar tough times and hearing these stories could help them and make them know they are not alone and can and will get through victorious."
"Emraan's tremendous research and knowledge is a wonderful way of perhaps helping anyone who may need it. The Tara Sharma Show is a platform where people can share stories which hopefully help bring about positive change. I am so grateful by the wonderful guests and the amazing response to our show," Tara adds.
The generous actor chose a piece of furniture for auction as a part of the show and the money from that particular auction was given to TATA Memorial hospital.