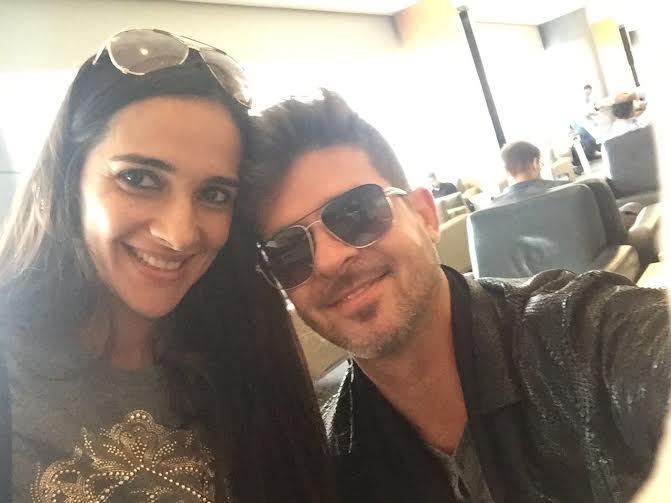 Actress-entrepreneur Tara Sharma, who is back with the fourth season of her celebrity talk show, 'The Tara Sharma Show', can't stop smiling as the show is all set to go international!
Ever since Tara started the show, she always wanted it to be global. "It is exciting as the encouragement and positivity post various meetings about the show in Los Angeles made me happy as I was amazed by the response," Tara informs excitedly, adding, "Though the show is rooted in India but as it is in English and the topics we address in the family and parenting space are universal, I always felt the audience could be global."
Tara was quite flattered by the response from people across the globe that encouraged her to make it global. And so, she had recently visited Los Angeles (USA) to explore the possibilities.
She informs, "Analytics on YouTube channel revealed that 40-50% of views are coming from the US and UK.We had few good meetings with top TV and film companies who expressed interest in licensing my format and or helping with guests and making my show global."
"Almost like a sign I bumped into Robin Thicke (popular singer-songwriter) at the airport lounge and we got chatting. I am a fan so mentioned how I have a show and would love him to be a guest. He not only showed great enthusiasm about that and said he would love to and connected me to his manager. Robin further said that nothing like my show exists in the West, a wholesome family based chat and feature show with a view to helping bring about positive change, and he said I really want to help you make it global!" Tara adds.
Tara also shot a fun selfie video with Robin for her show. "We are trying to make it work either in Mumbai or LA and if not this season, then next. We will be going back to LA after I finish the shoot in Mumbai to follow up on all these meetings. I do think content for a global audience coming out of India is happening and I believe the show is on that path!" she concludes.