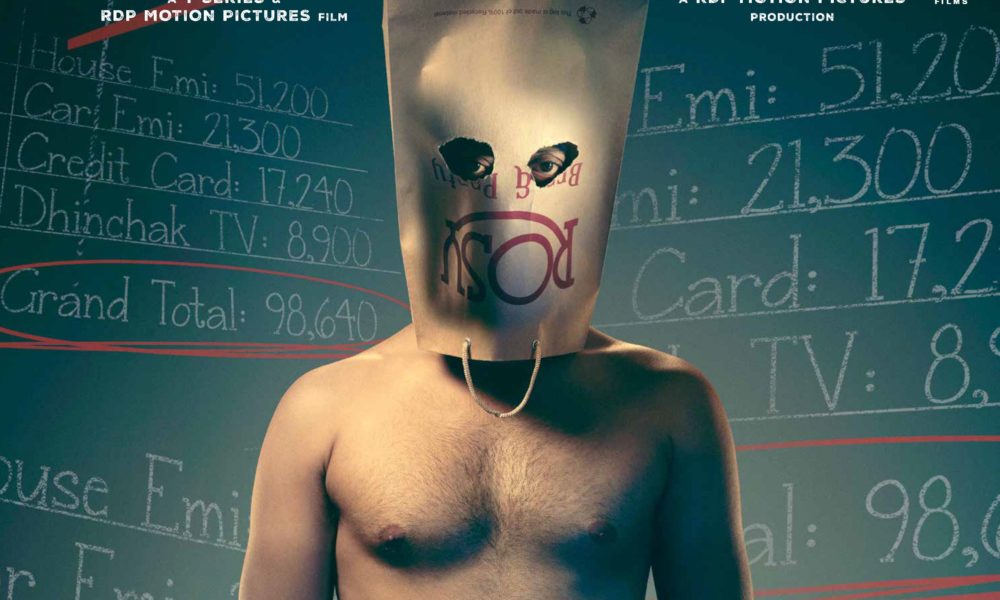 The first song from Abhinay Deo's directorial 'Blackमेल' reminds us of the chartbuster 'I Hate You Like I Love You' from Abhinay's debut venture 'Delhi Belly'.
The recently released promotional song from 'Blackमेल' has received a thumbs up from the audience owing to the foot tapping tunes and quirky representation.
The satirical song mocks the situation of Irrfan's character in the film as he caught his wife in bed with someone else. The quirky, upbeat number is as comic as the plot of the film where the protagonist faces the ultimate question "What will you do if you find your wife in bed with someone else?"
While the song is creating waves online, it makes us reminiscent of the chartbuster 'I Hate You Like I Love You' for the quirky representation of both the songs helmed by Abhinay Deo.
Both the songs spread smiles on the audience's faces with its quirky, unusual lyrics based on the ironic situations in the film.
In 'Blackमेल's 'Happy Happy', while the song talked about being happy, the cast especially Irrfan was anything but happy.
The Abhinay Deo's directorial is a cluster breaking film presenting a refreshing quirky tale after the much loved and appreciated Aamir Khan Production's Delhi Belly.
Coming from the director of 'Delhi Belly', 'Blackमेल' has generated immense buzz amongst the audience to witness the crazy, quirky comedy.
'Blackमेल' marks the first-ever collaboration of Abhinay Deo and the award-winning team of Hindi Medium, i.e. Irrfan and T-Series.
The quirky trailer promises a madcap comedy starring an ensemble cast of Irrfan, Kirti Kulhari, Divya Dutta, Arunoday Singh, Omi Vaidya, Anuja Sathe, Pradhuman Singh Mall, Gajraj Rao amongst many others, the film promises to be a crazy comedy backed by entertaining performers.
Produced by T-Series' Bhushan Kumar and RDP Motion Pictures' Abhinay Deo, Blackमेल directed by Abhinay Deo is slated to release on 6th April, 2018.