Anisha Padukone who shares an impeccable bond with sister Deepika Padukone, spill beans about the beautiful actress.
Ahead of the release of her magnum opus' release Bollywood's leading lady featured on the cover of Open Magazine. Throwing light on unknown facts about the actress, the magazine quotes some of the closest people in Deepika's life.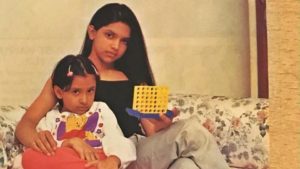 Decoding the career and the personal life of the actress, the magazine also highlights the remarkable journey of Deepika Padukone and mentions quotes of her sister Anisha Padukone.
Soon, Deepika packed up for Mumbai, but the move brought her face to face with something she was uncomfortable with. Public attention. Happy with her strict regimented life as a professional sportswoman, Deepika wasn't prepared for the kind of eyeballs she got here, unfortunately for the wrong reasons. Sister Anisha Padukone remembers watching Om Shanti Om with her and sensing how important this was for her big sister.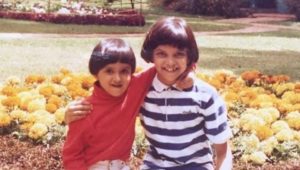 "When she moved out of home, I knew she was chasing her dreams. I missed her, and she missed out on the most important years of my growing up. But when I saw her first film sitting right next to her, I sensed what it meant. We have been brought up in a modest middle-class family, like other children. We didn't have anyone even from our extended family in films. So this was a breakthrough for her and such an important one," says Anisha.
"The sportswoman in her always trumps the actress, and it's a good thing. It helps her maintain some order through this madness," sister Anisha adds.
In time for the release of Deepika Padukone's Padmaavat, Open Magazine's cover story celebrates the larger than life inspiring story of Deepika Padukone.