Actor Sharad Kelkar who is known for his great versatility as an actor is all set to present his fans and the audience with a wise and entertaining story in a film titled 'Idak (The Goat)'. The makers are glad to announce that 'Idak' has been selected in The Mumbai Academy of the Moving Image (MAMI) film festival in the Marathi Talkies section and they are having its world premiere on October16th 2017. The film which has been produced by his production company Kiah Films is a beautiful film focusing on the journey of a man with his goat.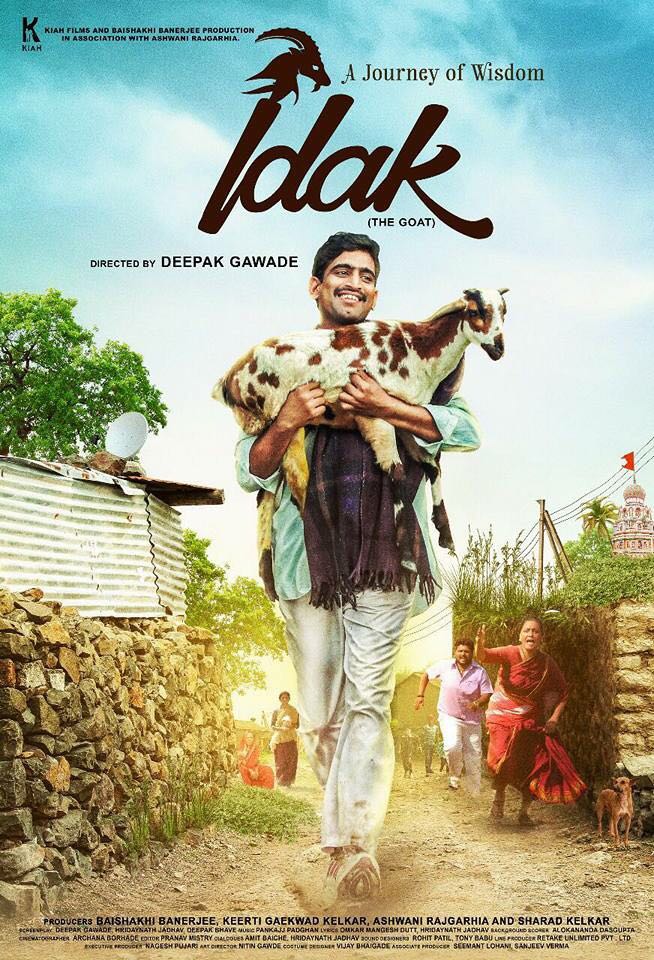 It all began when one of his close friends director Deepak Gawade, who had directed a short film in Bengali in 2014 and won a National Award for the same, came with a script and narrated it to him expressing his desire to direct it. Sharad who had started his production company three years back was waiting for an apt script for quite some time to make a film. So when he heard Deepak's narration, he was spellbound with the story.
Sharad loved the idea of storytelling and showcasing the stories to audience vis-à-vis a film. On listening to Deepak's narration of the script, he fell in love with the story and instantly agreed to produce it. They began shooting within few days. There was a certain feel in the narration that he could sense which convinced him to immediately agree and produce the first film of his production company.
On being selected as an official entry at the MAMI film festival, Sharad exclaims, "The fact that our film got selected is a great achievement in itself for a first time production. I have produced the film but I am not a producer in the true sense. My passion has always been acting and I will continue to do so. But, it's not often when you hear a beautiful script which has the potential to transcend into a beautiful film and wish to be a part of it. And that happened with 'Idak'. On hearing the script for the first time, I totally loved the idea and the story and couldn't resist myself to make it."
'Idak (The Goat)' is directed by Deepak Gawade and Produced by Kiah Films and Baishakhi Banerjee Production in association with Ashwani Rajgarhia.