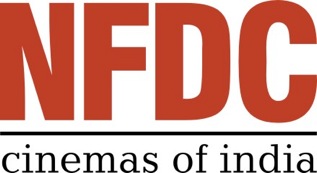 Actress Konkona Sensharma, 3 Idiots co-editor, Ranjit Bahadur among the nine finalists
Mumbai: The National Film Development Corporation (NFDC) has announced the nine scripts selected for the second edition of the National Script Lab to be running from October 2014 – March 2015.
The film actress Konkona Sensharma and Ranjeet Bahadur, the co-editor of Three Idiots are among the nine writers whose scripts have been selected.
The first screenwriting workshop will be held from October 12 – 17, 2014 at the Courtyard Marriott, Chakan, Pune, followed by two more workshops and 1 to 1 consultation sessions over the next six months.
Marten Rabarts- Senior Consultant, Training and Development, NFDC; Olivia Stewart- Producer of The House of Mirth, Brassed Off, and script consultant on The Lunchbox and Rajat Kapoor, writer-director of the much acclaimed Ankhon Dekhi will mentor these scriptwriters one-to-one during intensive residential workshops over the coming six months
Also as part of the National Script Lab program, the screenwriters will be able to attend NFDC's Film Bazaar 2014 (Nov 20–24) to network and introduce their upcoming projects to both the Indian and international film fraternity attending the market.
Marten who has been mentoring the NFDC script labs for years says,"As NFDC LABS evolve and it's recognized in the industry that films like The Lunchbox and Yash Raj Films Cannes 2014 film Titli were honed and nurtured within our script labs , we're now seeing the breadth of Indian storytelling talent wanting to work with us. I'm really pleased to see in this latest selection, that a young discovery talent like Anurag Kashyap' protege Vicky Barmech, will be working alongside a Bollywood veteran such as Editor Ranjeet Bahadur, and a renowned actress and filmmaker like Konkona Sensharma. Its this diverse mix we always look for in selection as our labs have no Gurus, no Masters, no students; just talented people driven by the shared need to make great cinema. When you have that in one place it really sets a creative lab alight, since it burns from within."
This year the Script Lab has a special focus on Youth and Children's stories which feature strongly in the following line up.
The Selected Writers and Scripts are:
Konkona Sensharma – Death In the Gunj
The acclaimed actress and the winner of two National Awards has acted in more than 40 films in Hindi, Bengali and English language. She co-wrote and directed a short called 'Naamkaran' (The Christening) and anticipates this script will be her first feature as writer director, following in a family tradition established by her mother the renowned Film-maker and Actress Aparna Sen.

Ranjeet Bahadur – Oddball
The editor of Rajkumar Hirani's 3 Idiots, Sudhir Mishra's Chameli and Ruchi Narain's Kal Ranjeet has done his Post Graduation in film at Satyajit Ray Film & TV Institute, Kolkata, and now turns his attention to writing his first feature.

Vicky Barmecha – Naadaan
Vicky has spent the past 2.5 years working as assistant director and postproduction supervisor on Anurag Kashyap's upcoming Bombay Velvet. He is the older brother of the Udaan actor Rajat Barmecha.

Neha Sharma – Under the Skin
Neha, followed up her filmmaking studies in Capetown, South Africa with the screenwriting programme at FTII Pune. Neha has written dialogues for the TV show Ladies Special and is in active development of several feature films and documentaries. She has honed her craft as an assistant director on films such as The Dirty Picture , Agent Vinod and many others.

Piyush C Panjvani – Idgah
A Film & Television studies grad from St. Xaviers IOC Mumbai, Piyush is a multi award winning director/producer of Ad films , shooting around the world for such mega brands as Pepsi and Samsung among others. He is currently developing a documentary on Himalayan shepherds, and will base his debut feature film on a story by Shri Mumchi Prechan.

Abhaya Simha – Bhamini
Based in Bangalore, FTII graduate Abhaya has written and directed three feature films in Kannada and one in Malyalam. His first feature film, Gubbachigalu won the National Award In 2008 for the Best Children's Film.

Rigzin Kalon – Neki Kar Kala Kala
The writer-director-producer has worked on shorts, TV , documentaries and feature films, including Ngonsum a feature set in Ladakh based on short stories by Gabriel Garcia Marquez. Rigzin lives between Mumbai and his native Ladakh, where he is an active figure in the development of this regions emerging cinema scene.

Ruchika Lalwani – A story of Two
Is the writer of Walkaway, an independent American film with Bollywood flair made and released in the USA where she studied Film in New York. Ruchika's student short film, I'm Afraid I am Hitler was screened and awarded at many international film festivals.

Sudhakar Reddy Yakkanti – Paperweight
An FTII Pune graduate in Cinematography, Sudhakar wrote, directed and shot the short film Ek Aakas, winnning the Special Jury, National Award and in 2010 his documentary short film Duel of Angels was awarded at the prestigious IDFA in Amsterdam. He also shot Umesh Kulkarnis Deool which won Three National Awards, among a long list of other features as a cinematographer.