National Award-winning producer helps fulfill an 84-year old American woman's dream of travelling to India
Actress Neetu Chandra who had been to Los Angeles recently made a dream come true when she arranged for an elderly woman's long cherished dream of visiting India.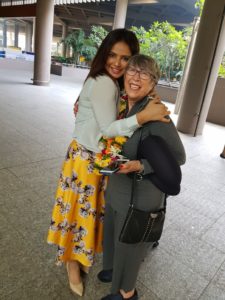 Neetu met the 84-year-old woman named Rita through one of her common friends while in Los Angeles with whom she stayed for a few days. Rita who has always wished to come to India is extremely passionate about India, so much so, that she possesses a huge collection of books on Indian history and maps and constantly harboured a dream of visiting the country someday. She had planned since years to come to India but had no idea how she would make it happen as one of her earlier plans too had failed. She felt that her life would pass without her dream being fulfilled. When Neetu heard about the immense love she has for India, she was more than happy and felt it important to make her dream come true. Neetu immediately made the necessary arrangements and organized for her trip to India.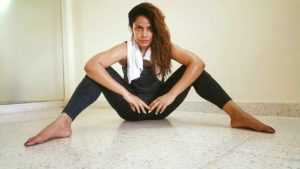 The 84-year old Rita who fondly calls Neetu 'Angel' says that she has been touched by Neetu's humble gesture and is extremely happy and elated to have met her and got the opportunity to come to India. She further added that she will be embarking on a journey knowing that Neetu would be there for her when she arrives in the country. She is very grateful to Neetu and says that she is a gift to the universe and thanks her for coming into her life.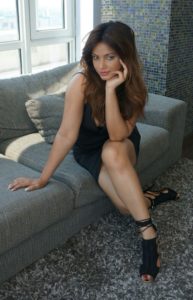 When asked Neetu about her warm good will gesture, she says, "What could be more gratifying than making someone's dreams come true. I feel glad to have touched someone's life. I feel that it is my success that I could welcome Rita here. It's overwhelming to receive her love and blessings. Her love empowers me to keep spreading cheer and happiness in more ways than one. I can't thank all the positive vibes and this universe enough and I'm very excited and emotional to make this happen." She further adds, "The fact that others value our culture, history and people is such an inspiration for all of us to respect and value our country which is loved by people all over the world."
Neetu will be receiving Rita at the Mumbai airport on her arrival to the country in the coming week.