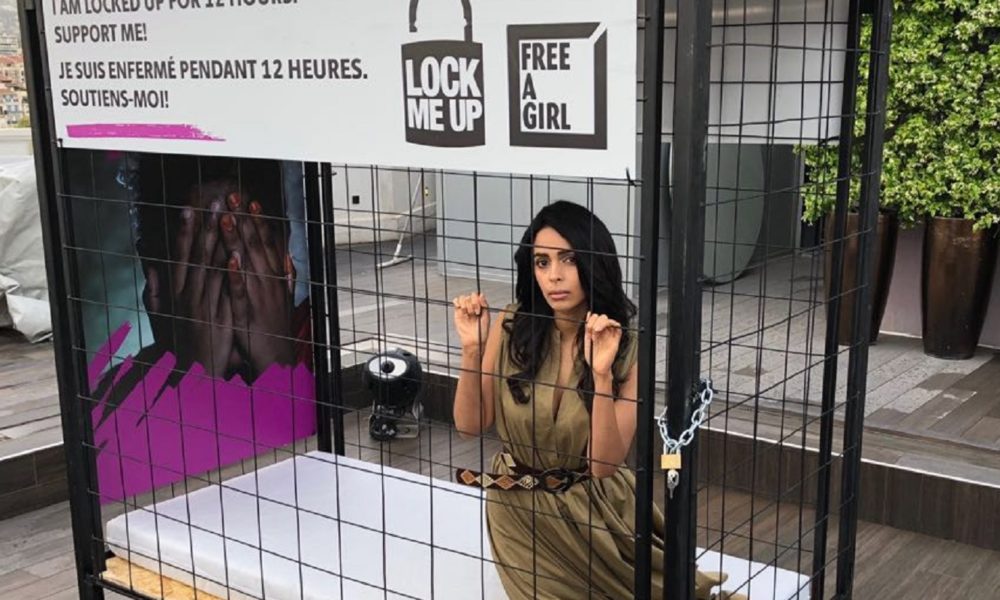 Actor Mallika Sherawat who is the ambassador for international NGO 'Free A Girl India', that is fighting human trafficking and commercial sexual exploitation of children took it upon herself to raise awareness on the horrifying crime of forced child prostitution at the ongoing 71st Cannes Film Festival 2018. As part of Free a Girl's Lock-Me-Up Campaign, the actor locked herself in a 12×8 feet small cage at Cannes to bring global attention on the issue.
Mallika who has been known for her strong association with 'Free A Girl' NGO had represented them last year too at Cannes. The actor has been known for her active involvement in philanthropic activities over the years and this time around she has pledged to make efforts to end this evil practice.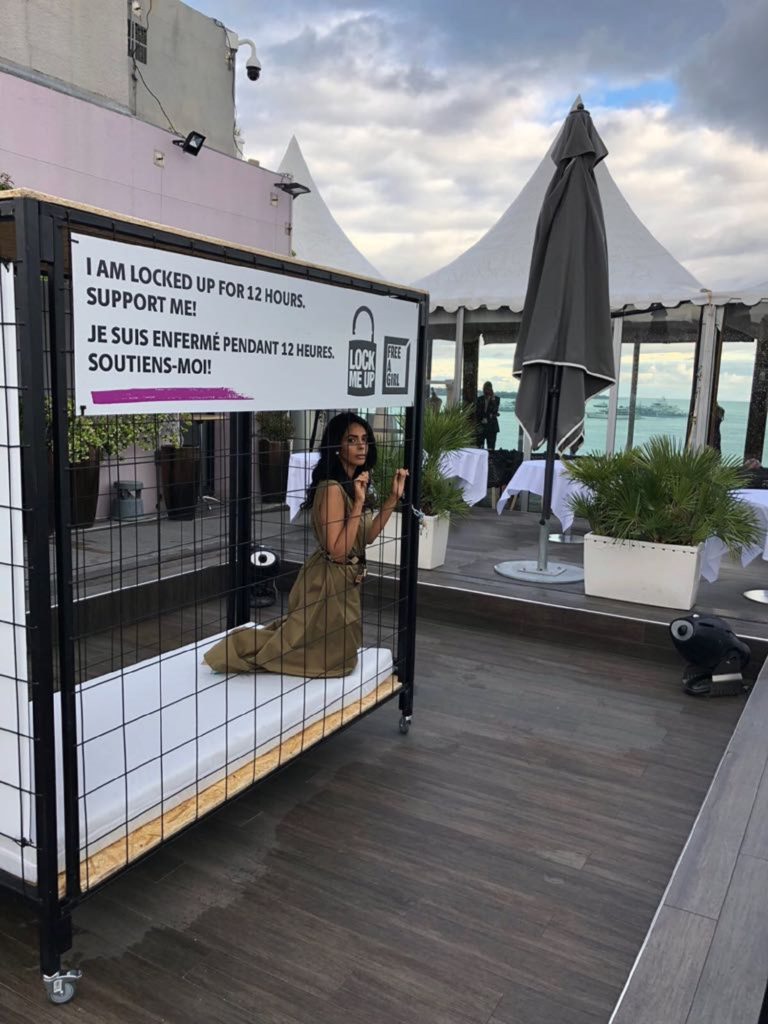 Says Mallika, "It is my ninth year at Cannes and the festival is one of the most cogent platforms to raise the issue of child prostitution not just in India but across the world. Being locked in a cage, I wanted to drive home the imagery of how young girls who are being trafficked are trapped in a small 12×8 foot room. These innocent victims have to live and survive without any aid. There is a woman suffering abuse every minute with no hope of any change. So I thought of doing my bit and raising awareness about an issue which needs to become extinct at the earliest."
The actress is also the brand ambassador of the 'School for Justice' and shares a firm viewpoint on women's rights. Having been involved with the UN and an NGO 'Urja', Mallika had addressed the problems faced by women in India at the 65th United Nations DPI/NGO Conference in 2014.
With this campaign, Mallika intends to support the School for Justice in India and initiate a change to bring about the extermination of the problem of forced child prostitution in India and internationally.