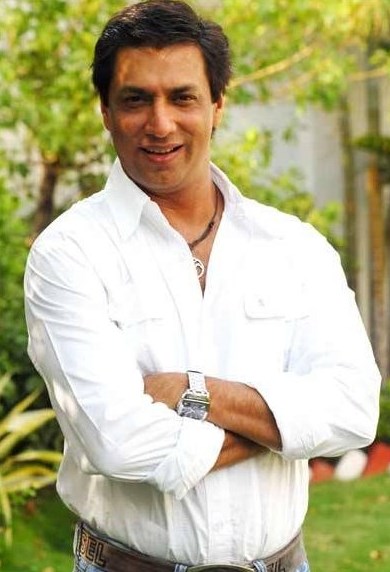 Madhur Bhandarkar and Kirti Kulhari attended special screening of their film in Atharva School of Drama and Performing Arts in on Wednesday in Mumbai. While interacting with media, Madhur revealed that h want to make a love story.
National award winning director Madhur has always made socially relevant films like Chandni Bar, Page 3 and Traffic Signal so when asked him whether he will ever make a love story, to that, Madhur said, "I definitely want to make a love story but again it will be very realistic. It will not be larger than life space. It will be girl next door or boy next door that kind of love story"
Talking about success of Indu Sarkar, he said, "I feel really happy that youth of our country is watching this kind of film. I am very grateful that our film also got critical acclaim and many colleges are inviting me in their college to show my film to their students.
"I am travelling to various places like Norway, Russia and London to showcase this film. After that, I will take break of 1-2 months as I have worked hard on Indu Sarkar from last 2 years. There are few ideas and concepts on which I am working so around November I will figure subject for my next film.
When asked Kirti whether Indu Sarkar will be turning point in her career, to that, Kirti said, "It's a great achievement for me because I did film like Indu Sarkar. It will big turning point in my career and this film will also influence my future choices in next 6 months to 1 year so as an actor I am really proud of Indu Sarkar."
Madhur also commented on senior journalist Gauri Lankesh's murder in Bengaluru, "We definitely condemn this. I feel this kind of incidents should not be happen. It is really unfortunate and this kind of violence is not acceptable at all irrespective of people having certain kind of ideologies. Karnataka government should investigate this matter otherwise they should hand over this case to CBI and killers of Gauri Lankesh should be arrested as soon as possible"
Kirti added, "I was really shocked when I heard that people can kill someone with such brutality. She was very senior journalist I feel this kind of stance to oppress people's voice is not fair at all. It's a murder of democracy, freedom of speech and expression. I hope that culprits of this case should get arrested soon and it has to set example to everybody to these things to not happen in India."
Kirti next will be seen along with Irrfan Khan in 'Raita'