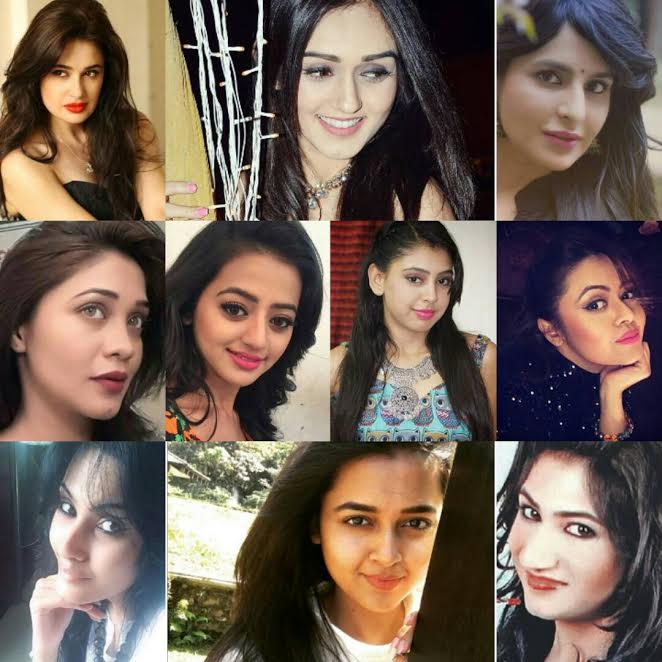 June is considered as LGBT pride month. Pride celebrations begin around the world, Actresses are proud how the Indian entertainment industry support our diverse community, including those that have identified themselves to society as gay, lesbian, bi-sexual, transgender or gender non-conforming. They request their fans around to get friendly with them and help them living happily.
Tejasswi Prakash: LGBT group should own their freedom unlike male and female, they are also natural group. One should hold right to live life their own way. People who laugh and make fun of third group should learn respecting them and build a friendly environment for their living. I believe in entertainment industry they own their pride and value.
Helly Shah: Government should also make law that their should be no discrimination and violence toward lesbian, gay, bisexual, and transgender (LGBT) people. To promote their self-affirmation, dignity, equality rights, increase their visibility as a social group, media as a medium is helping a lot and we can see how mumbai gives them a friendly space to live their life. Similarly India should also welcome them to live their life independently.
Devoleena Bhattacharjee: Parenthood is something which is felt from inside with no discrimination. Still some parents disown their child when they learn them to be LGBT. This is so wrong and make them failed as a parent. Parent should always help their child to grow with their happiness and interest. I believe people should change their mentality towards gender and with no discrimination all the three gender should get equal freedom to live their life as we in entertainment industry allow them to work with us.
Niti Taylor: Its always not important that a guy keep interest in bikes and girls into makeup. A girl might wana be a warrior and a guy can charm better then princess. So we are no one to cage their true colors. People should life who they want to be like and society should be friendly with all the three genders. Media has always help the third gender to explore their talent and earn for themselves with pride.
Yuvika Chaudhary: Why we start discrimination among us! Be it whatever Race, gender, religion, sexuality at the end of the day we are all humans and humanity is accepted. We're all here to live in a single world with mankind. Fight against the people who divides the god creative creations, not the one who just want to live a life with the real identity they are born with! I am happy that at my work place (entertainment industry) there is no such discrimination.
Kamya Punjabi: We're all equal and are naturally born. Gender preference does not define us anyday. Our spirit defines us. It's okay to accept and live being you. It may not be that easy. I know it's scary, but don't be afraid being you. You are who you are, and you should love yourself. Our society should stop judging people on their gender and get friendly towards the third gender and help them live as happily and independently as we want to. Media as a medium is helping them to grow.
Mahika Sharma: We should live being who we are, it's totally liberating. If feel like you've made this incredible discovery about yourself and you want to share it then be open and honest and not spend all your time wondering how others going to react, or should I be careful around the society, or what will the neighbors, relative or friend say? Don't stress yourself with the question of what's wrong with me, to knowing there's nothing wrong, that you were born this way. You're a normal person and a beautiful person and you should be proud of being who you are. You deserve to live with dignity and show people your pride. I trust media has changed their living and people in mumbai are more open about them.
Amrapali Gupta : If you believe in God, respect its creation. God has created us and has given us our gender. All three genders are equal. Our society is one who divides it. We should avoid such society which can't welcome humanity and mankind to all. We should help our society to get friendly to the third gender and help them live independently like us. As in media I am happy the discrimination is reducing day by day.
Tanya Sharma: I think people who are barriers to other' living should be ignored not the creativity of God in the form of LGBT. Our industry has accepted them and I am happy they get value on and off screen. We should learn the fact that our judgments about another person is worthless. Worth is to learn and judge more about our own character than the character of the other person you're pointing a finger at. Society is for all and as they say live and let live.
Roop Durgapal: Since childhood we have been taught that all human beings are equal irrespective of their caste, color, gender, religion etc and should be treated with respect. "Sexuality" should be added to this list and I think we just read that to get good marks but not many actually follow that. All human beings are equal before law and humanity and should be able to enjoy the same rights, duties, privileges and same life on top of it. Its great to see the way our entertainment industry has accepted them and hopefully they will find the same acceptance all over.