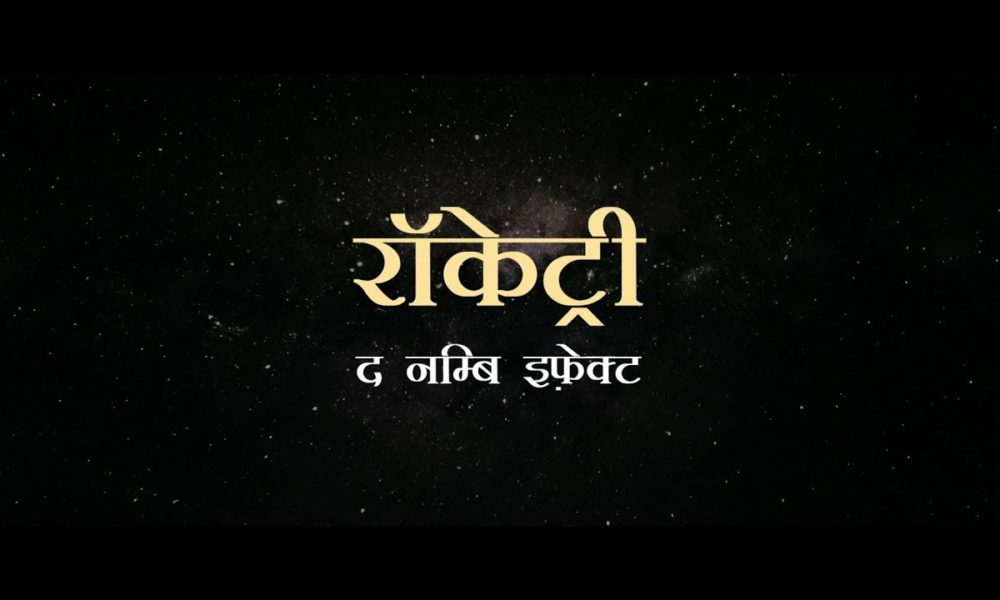 For the fst time in the history of Indian cinema, the audience is set to witness a story, as spectacular and spellbinding as it could be.
Tricolour Films in association with Varghese Moolan Pictures & Saffron Ganesha Entertainment presents ROCKETRY – The Nambi Effect, a movie based on the incredible story of Nambi Narayanan, the brilliant mind behind ISRO's ambitious project of making India numero uno in the space satellite market.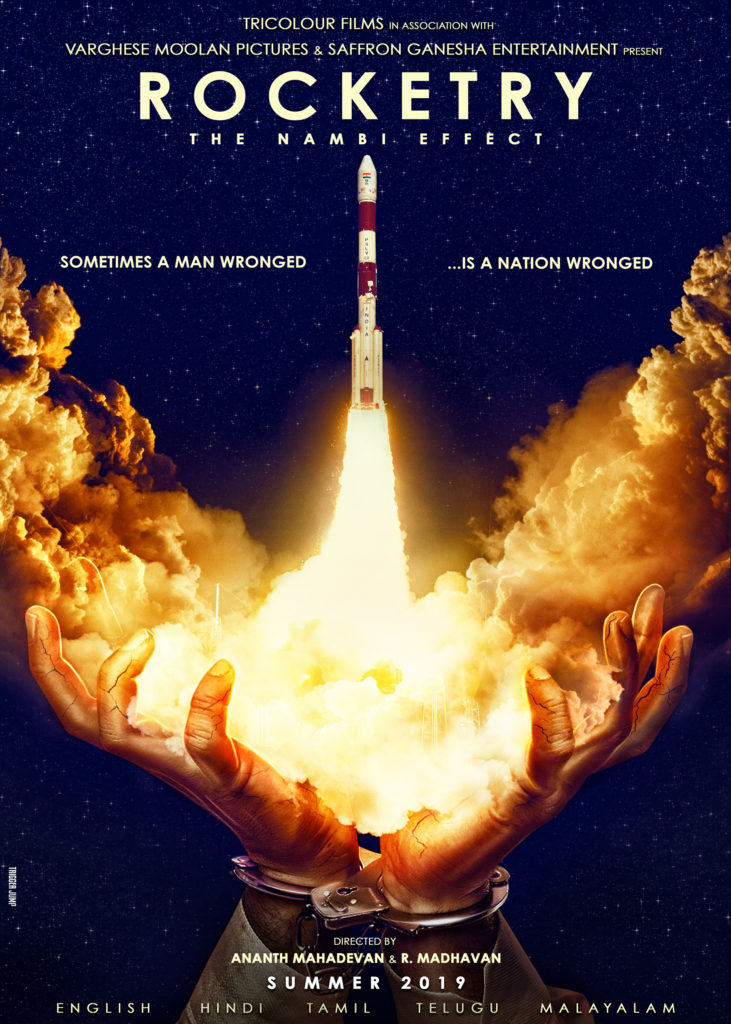 R Madhavan – the charismatic Indian actor essays the part of Nambi Narayanan with a host of celebrated names in pivotal roles. The film is being directed by the Indian National Film Award winning director Ananth Narayan Mahadevan and R Madhavan himself.
The teaser of the movie was launched in four languages – Hindi, Tamil, Telugu and English recently in the presence of R Madhavan, Ananth Narayan Mahadevan and the man himself, Nambi Narayanan.
To be shot over the next six months in India, Princeton, Scotland, France and Russia, ROCKETRY: The Nambi Effect will be a trilingual in English, Hindi and Tamil. The film is slated for a summer 2019 worldwide release.
R Madhavan says, "It's a matter of such great excitement and honour for us to be able to tell Mr. Nambi Narayanan's story to the world. We can't wait to tell it and we can't wait for you all to hear it."
Adds Mr Nambi Narayanan, "It's one of the most memorable occasions of my life. I had spent 35 years in rocketry right from making a small rocket with the respected Abdul Kalam to the monstrous mangalyaans and chandrayaans. It took me a long time and several meetings to narrate my story to them, but I was impressed with their vision, conviction and enthusiasm with which they want to create the movie and as we kept talking tears started rolling through their eyes."
Says Ananth, "When we met the phenomena – Mr Nambi Narayanan, we realised the fact that why we fail to recognize brilliant minds like him who made their country proud through their work. It was an enlightening and educating experience for all of us to hear his incredible story. We almost ended up becoming half scientist. I hope that not just India but the International market should take a look at our film and admire it."
Tricolour Films in association with Varghese Moolan Pictures, Saffron Ganesha Entertainment are the joint producers.
ROCKETRY – The Nambi Effect is scheduled to have a worldwide release in summer 2019.