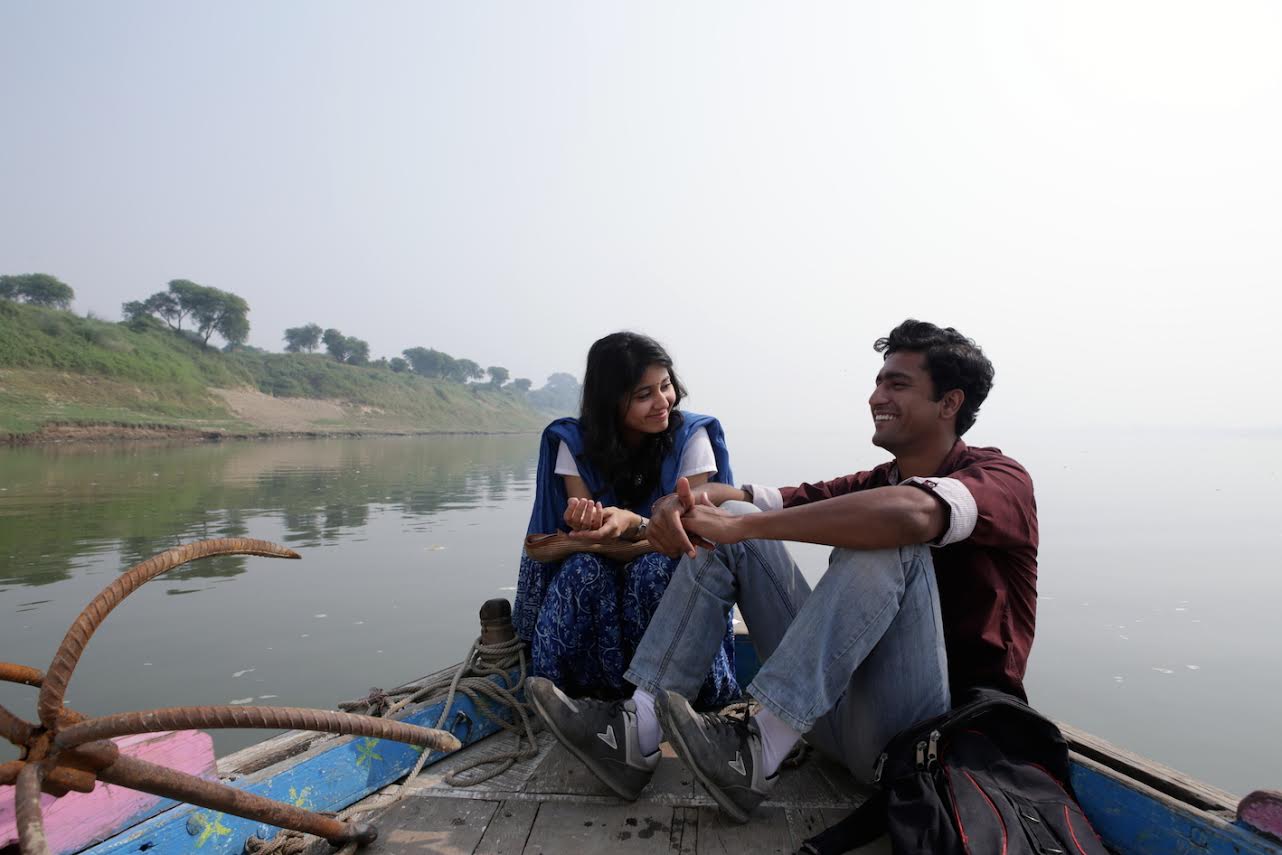 Break through director Mozez Singh's coming-of-age musical Zubaan starring Vicky Kaushal and Sarah Jane Dias released today to a thunderous applause from critics, fans and Bollywood veterans.
Mozez, who makes his directorial feature film debut with the musical drama Zubaan is excited about the encouraging response the movie has been receiving all over.
While the film releases today, there were special screenings arranged for B-town folks and film critics who couldn't stop raving about the heart-rending tale of a young man's journey of self-discovery.
Here is what they had to say:
Akshay Kumar: The movie is all about doing what you love and loving what you do.
Sushant Singh Rajput: I still can't understand why it has affected me so deeply .This is what great storytelling is, you don't have to know the reasons, you just love it.
Aanand L Rai: It's a heartwarming film. Mozez has managed to carve one of the finest characters in recent times. Vicky has achieved early in life what I think a lot of actors try very hard to get.
Raju Hirani: After an amazing performance in Masaan, Vicky shows his skills again in Zubaan.
Kabir Khan: I hope it does really well.
Aditi Rao Hydari: I'm connected to music and dance and it's amazing how Mozez came up with this film. It's a beautiful movie.
Yami Gautam: It has been shot well. Mozez has done a fabulous job. Sarah has performed well and Vicky's performance is the biggest takeaway.
Nishant Bhuse: Magical performance @vickykaushal09 #Zubaan @MozezSingh not
a single dull moment @guneetm keep backing gud cinema.
Raghuvendra Singh: Just watched #Zubaan. #VickyKaushal is a precious gift for a director. Perfection with pure honesty… dil khush kar ditta @vickykaushal09
Asira Tarannum: #Zubaan releases on 4th, go and see what a bundle of talent @vickykaushal09 is! More power to you @guneetm @ShamKaushal
Faridoon Shahryar: Vicky Kaushal is one actor who needs to be celebrated in glorious terms. He's outstanding in #Zubaan a very very special performance!
RJ Alok: Brilliant and Fab act by Sikand Saab @ManishC_Actor #Zubaan @ZubaanTheMovie @MozezSingh @guneetm@sarahjanedias03 @vickykaushal09
Udita Jhunjhunwala: A second film is always a greater test but @vickykaushal09 owns Dilsher in #Zubaan. Esp loved his Punjabi rock star act.
Produced by Wave Cinema, Guneet Monga and Shaan Vyas of Sikhya Entertainment & Metamozez Entertainment, Zubaan, directed by Mozez Singh and featuring Vicky Kaushal and Sarah Jane Dias releases today.