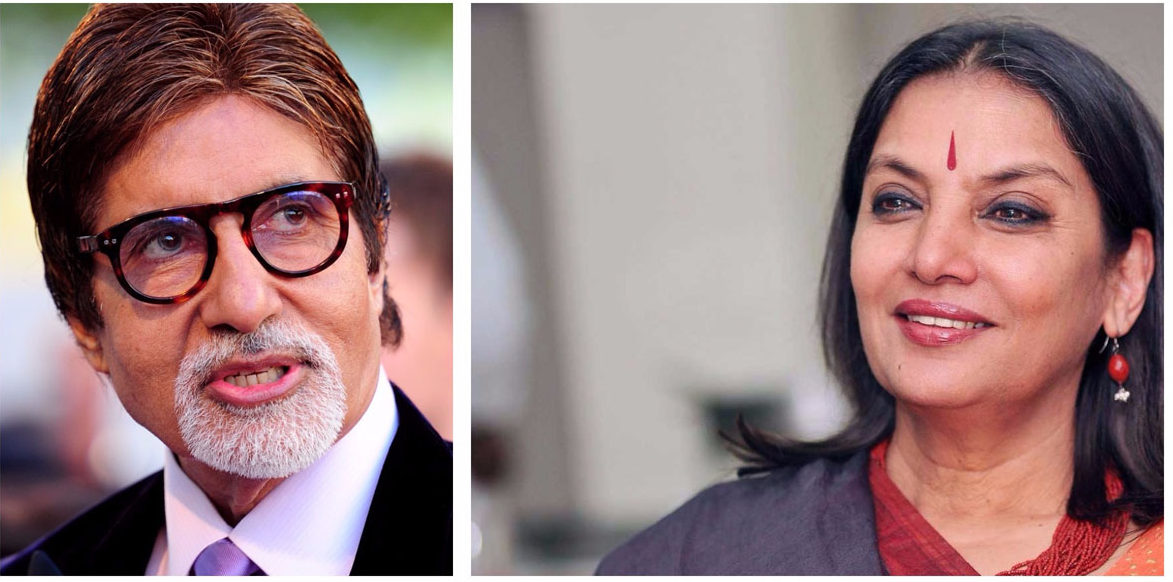 In the movie Bahubali 2, the character of Amarendra Bahubali played by Prabhas feels that merely chopping off the fingers of a man trying to grope women is not enough punishment. He beheads him as capital punishment. Now that can happen in the make-believe world of movies where things are often glorified and gory-fied. But in a dignified cultured society with better sensibilities, matters have to be drastically different.
And that is exactly what some of our Bollywood stars showcased this month as they spoke fabulously about respect for women and their rights. "Respect and dignity towards women in society, a sense of equality as fellow citizens, as contributors in equal measure, without discrimination, is what needs to be inculcated amongst all of us," said megastar Amitabh Bachchan while answering a question about the Nirbhaya rape case verdict.
Stressing that the true way to measure progress of a society was in empowering women, veteran actress Shabana Azmi remarked, "It isn't that women should start acting like men or men should start behaving like women. There are differences between women and men, these need to be celebrated by giving them equal importance and opportunity in the society,"
But an unexpected clincher came on India TV from renowned singer Sonu Nigam who was on popular television host Rajat Sharma's famed programme Aap Ki Adalat. Though he was there mainly answering questions about a recent controversy regarding loudspeakers on mosques during azaan prayers, the topic veered to an earlier controversy about 'godwoman' Radhe Maa.
But Sonu stood steadfast answering Rajat Sharma. "No one should utter profanities about a lady. Be it any lady. She could be my sister, or it could be you," the singer commented, looking at the audience. "That's not a done thing in any cultured society and I will stand for any lady who faces unfair comments," Sonu added.
"I haven't met or spoken to Radhe Maa, but I've heard she has been ostracized for her attire. Is attire a barometer to judge whether a person is spiritual or not? If a lady is covered from top to bottom, is she more spiritual person than one who is not? It's wrong to judge any person from that perspective," he concluded.