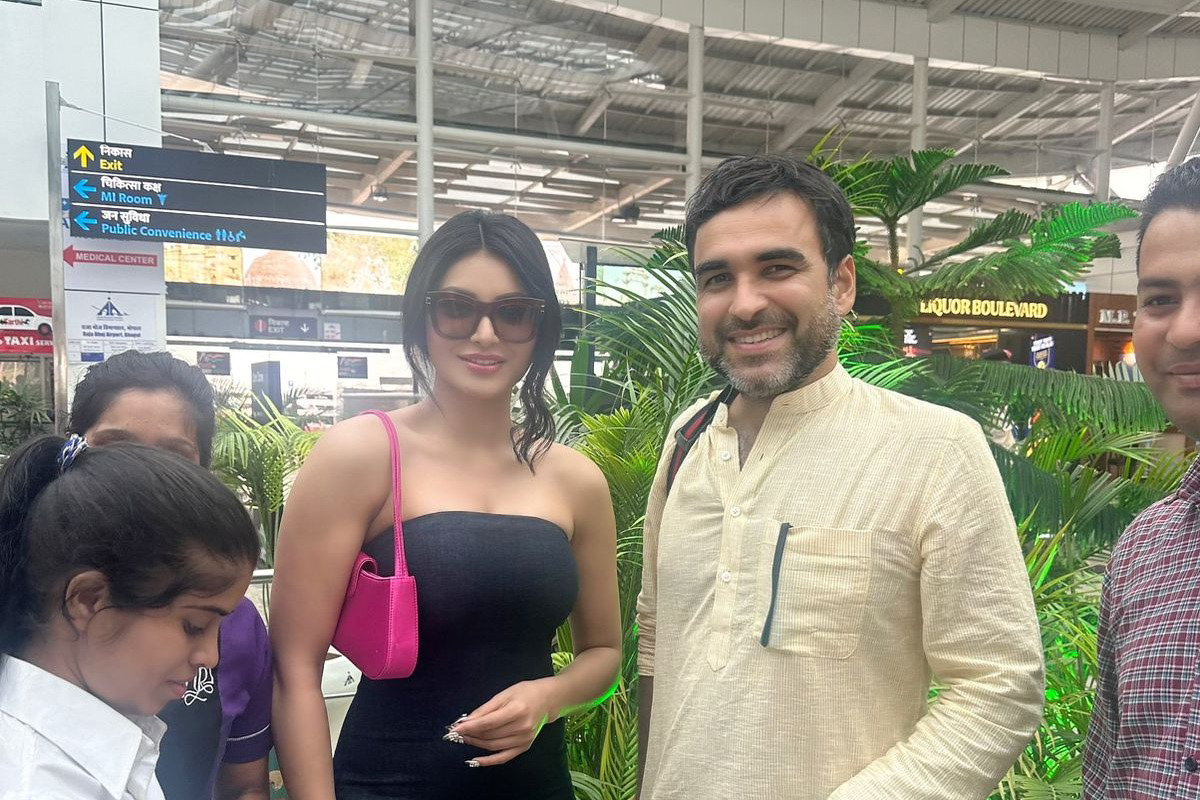 Urvashi Rautela, who recently locked the headlines for being the highest paid actress and most followed Asian celebrity as per Forbes was recently spotted at the Bhopal airport along with veteran actor Pankaj Tripathi as they both had arrived for their film shoot.
In a thrilling turn of events, the bustling city of Bhopal became the center of excitement as actress Urvashi Rautela and actor Pankaj Tripathi found themselves mobbed by enthusiastic fans as they reached the airport for their shooting schedules for the highly anticipated film, Stree 2, as well as their respective projects.
The duo arrived in Bhopal for their respective shoot,where Urvashi also took to her social media and shared few bunch of pictures where she made an official announcemnet of her starting the shoot of her new film in Bhopal. Giving us major barbie vibes with her Airport look.
View this post on Instagram
With both Urvashi Rautela and Pankaj Tripathi being prominent figures in the Indian film industry, their presence in Bhopal had already generated a considerable buzz. Urvashi Rautela, who is known for her stunning beauty and captivating performances, arrived at the airport looking radiant in a trendy outfit, effortlessly turning heads. As she stepped out of the airport, the crowd erupted into cheers, struggling to catch a glimpse of the glamorous actress.
Urvashi and Pankaj Tripathi interacted with fans, taking the time to sign autographs and pose for photos, ensuring that their admirers' efforts were rewarded. Their down-to-earth and humble demeanor only endeared them further to their ardent supporters.
VIDEO:
View this post on Instagram
Urvashi also shared few pictures and videos along with Pankaj Tripathi from the flight where she mentioned "Here we are off to Bhopal for our film shoot"
This incident not only highlighted the incredible popularity of these talented actors but also showcased the immense impact of their work on their fans.