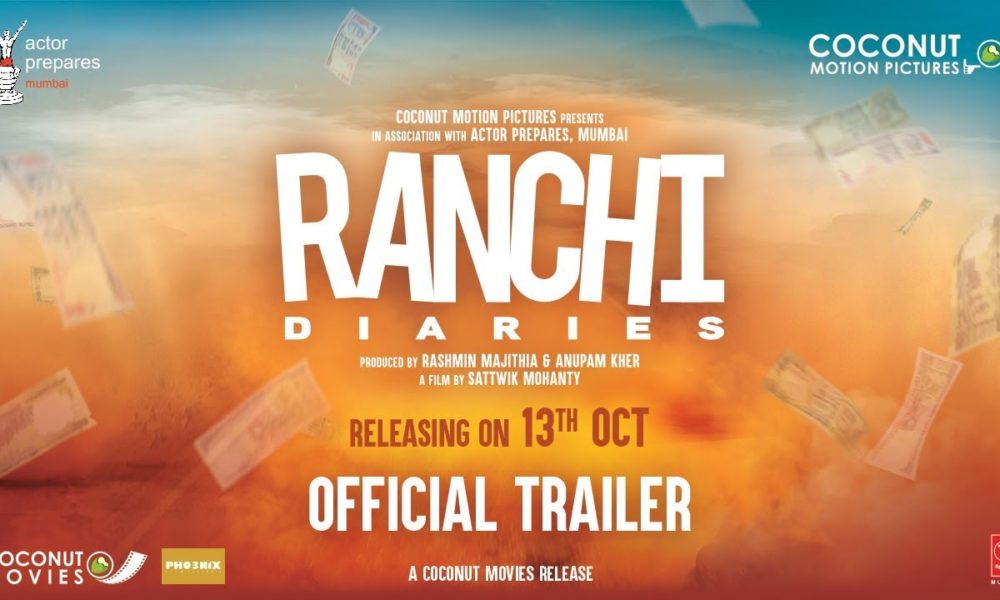 Salman Khan unveils the trailer of "Ranchi Diaries" on social media, supporting his co-star Anupam Kher from "Prem Ratan Dhan Payo".
Superstar Salman Khan took to his Twitter account and shared the first trailer of Anupam Kher produced movie "Ranchi Diaries".
The "Tiger Zinda Hai" star captioned the video, "Mere PRDP ke Bapu has made this film. Please watch."
Produced by Rashmin Majithia and Anupam Kher, the film is directed by Sattwik Mohanty. Ranchi Diaries, is a slice of life comic small-town tale Starring Soundarya Sharma, Himansh Kohli, Taaha Shah Badusha, Harry Bala, Pradeep Singh, Pitobash, with Satish Kaushik, Anupam Kher and Jimmy Shergill.
The film depicts the story of Gudiya and her friends who hail from a small town Ranchi. Gudiya dreams of becoming a pop sensation like Shakira. Her talent draws unwanted attention of the local Mafia kingpin Thakur bhaiya leading her to elope with childhood love, Manish.
A chain of events occur and create a ruckus. To get out of this mess, Gudiya and her friends plan a bank heist. Their ambitious bank heist becomes the joke of the town when they attempt it. Amidst the chaos between the goons and the cops whether Gudiya and her friends can make it to survival, is what Ranchi Diaries all about.
The movie releases in theatres from 13th October, 2017.