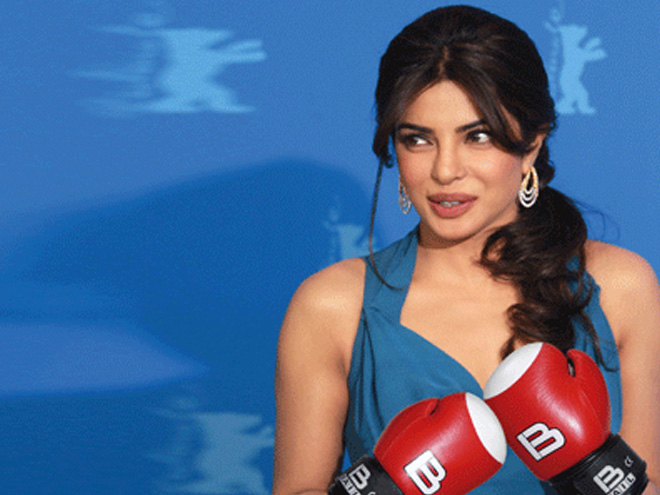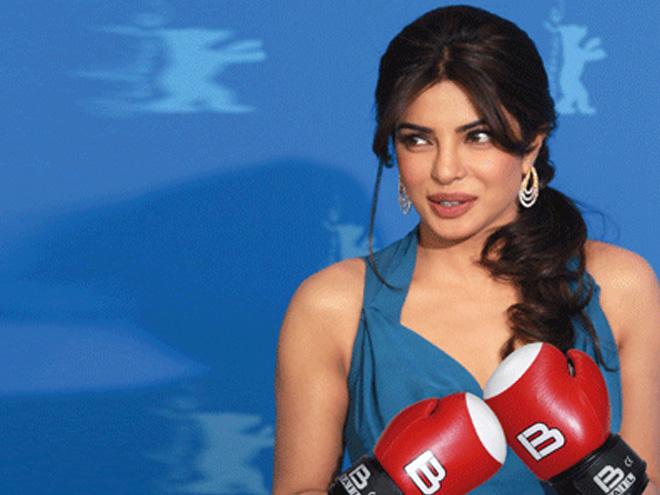 Mumbai: Priyanka Chopra who will next be seen in her best transformation yet, as she steps into the shoes of Olympic medalist Mary Kom for Sanjay Leela Bhansali's next has been training around the clock to look and feel every bit the part.
The actress who has been training with boxing coach,Ravi Saharn for over the last year seems to have impressed him to no end ,given her dedication to learn and hone the sport.
Says coach Ravi Saharn , "Priyanka has impressed me with her professionalism and dedication. There have been times when she has been hurt during the training but that has never been an issue with her which is admirable".
Saharn added that for the film, Priyanka has been training for 5-6 hours a day and that the training comprises running, skipping, sparring and other exercises to get in shape. "For this film, Priyanka is actually training to box and not to just appear as if she is boxing," added the coach.