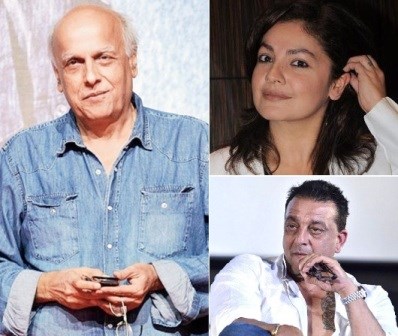 Sadak is a classic and a favourite of millions of people. The 1991 romantic thriller film was directed by Mahesh Bhatt, starred Sanjay Dutt and Pooja Bhatt in the lead. Now the actress turned producer Pooja hints at the sequel in making.
Sadak was the second highest grossing movie of the year 1991 and the seventh highest grossing film of the 90s decade with a groundbreaking musical score. Sanjay Dutt played a young man in love with a sex worker (played by Pooja Bhatt) and fights against all odds to be with her.
Now Pooja Bhatt might be re-teaming with Mahesh Bhatt and Sanjay Dutt for the sequel of the film.
Pooja Bhatt just shared a picture of Mahesh Bhatt on social media with caption, "Sadak2 in session… #Sadak2"
Apparently it appears that Mahesh Bhatt and Pooja Bhatt are discussing the plot for the film. This is exciting news as Sadak is still the cult classic musical film for millions.
The film is also fondly remembered for the late (Sadashiv Amrapurkar) award winning performance as the films villain Maharani. There is no information regarding details, plot and cast of the movie but it's been confirmed that movie will starts from where it ended.
Sadak 2, as it's tentatively titled, is expected to feature the lead pair two decades after the incident. Reports were rife that Alia Bhatt could play the couple's daughter but there's no development on that front just yet.