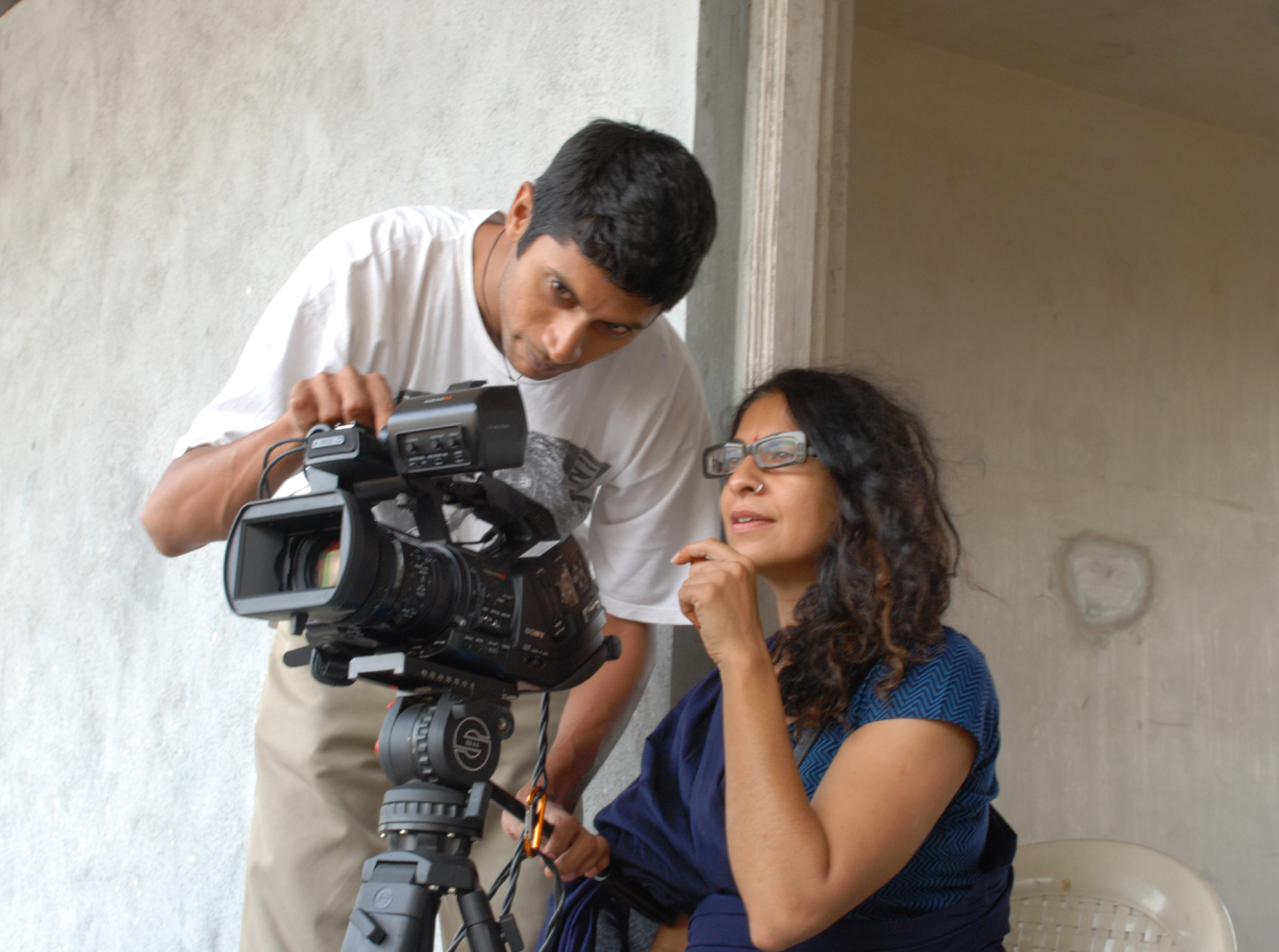 Mumbai: After having a theatrical release in US and Canada and winning accolades and top awards in the prestigious International film festivals, Nisha Pahuja's critically acclaimed and controversial documentary feature 'The World Before Her' is all set to release in India on April 25 through PVR rare in 6 cities–Bombay, Delhi, Kolkata, Pune, Ahmedabad and Bangalore.
The award winning film which premiered at Tribeca Film Festival in 2012 has been screened in more than 125 film festivals across the world and has won over 19 awards including best documentary feature at the Tribeca Film Festival 2012, best Canadian Feature, 2012 Hot Docs Film FestivaL, best Foreign Film, 2012 Traverse City Film FestivaL, best Canadian Documentary, 2012 Vancouver Film Critics Circle Awards. It was recently featured in the 'Film Forward' program of the prestigious Sundance film festival and was part of Indiana University Cinema program where Pahuja was invited to present and speak about the film along with other speakers including Meryl Streep, Abbas Kirostami and Roger Corman.
The World Before Her tells the story of girls competing in the Miss India Pageant and those taking part in the VHP's Durga Vahini camps. It is a tale of two Indias. In one, Ruhi Singh is a small-town girl competing in Bombay to win the Miss India pageant—a ticket to stardom in a country wild about beauty contests. In the other India, Prachi Trivedi is the young, militant leader of a fundamentalist Hindu camp for girls run by Durga Vahini, where she preaches violent resistance to Western culture, Christianity, and Islam. Moving between these divergent realities, the film creates a lively, provocative portrait of the world's largest democracy at a critical transitional moment—and of two women who hope to shape its future. The film also features former Miss India Pooja Chopra who was a near victim of female infanticide.
The writer and the director of the film, Nisha Pahuja who is the first filmmaker to get inside a Durga Vahini camp says, ""I am thrilled to finally present the film to audiences in India! Although we've had a great run with it abroad, I've always felt that it needs to be seen in India because it is first and foremost an Indian story. And sharing it now is key since women's rights has become an issue that is front and centre in the public consciousness." The award winning film is shot by the ace cinematographer and FTII graduate, Mrinal Desai and Derek Rogers.
Apart from the theatrical release, the film will be screened in various cities, villages, schools and colleges across the nation as a part of its ambitious nation-wide campaign. The film is being shown at the prestigious educational institutes including Symbiosis, IIT and IIM institutes across the country. Joining the campaign are women's rights activist and some of the incredible women featured in the film including the former beauty queen Pooja Chopra.
About the director:
Nisha Pahuja is a freelance filmmaker, writer, producer, and researcher who was born in India, but grew up in Toronto. Her third film, The World Before Her won the World Documentary Competition Award at Tribeca Film Festival, where it premiered. Though she grew up in Toronto, this is her second film focusing on India. She makes films that deal with social and political issues and are driven by character and narrative.
Watch TWBH official trailor: http://www.youtube.com/watch?v=j21b1r13hbE