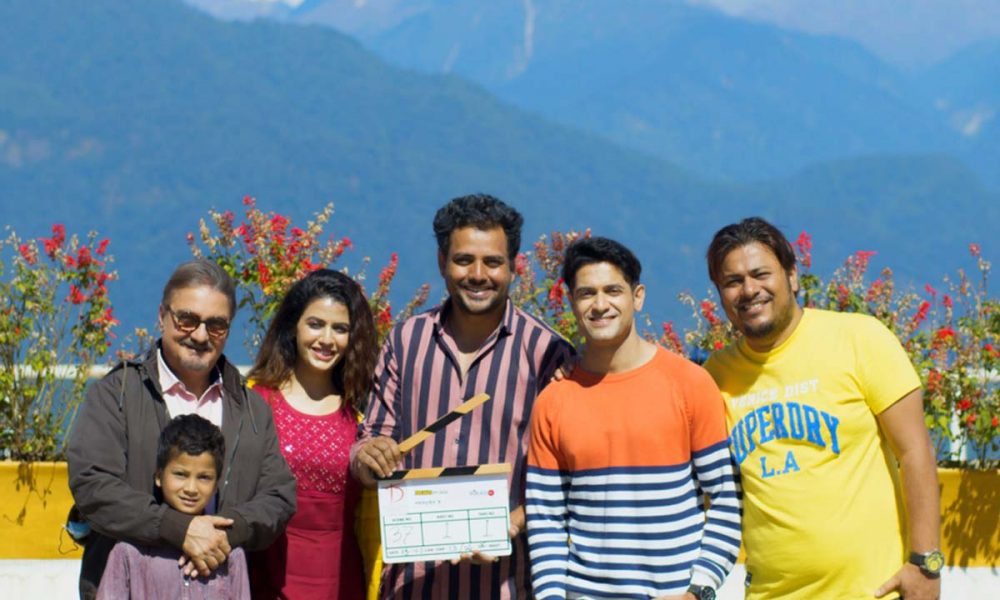 The cast and crew of Memory X wrapped up their first schedule in the exotic and unexplored locations of Sikkim including Pelling, Geyzing and Yangang.
Bengali entertainment industry heartthrob Vikram Chatterjee, the multi-talented Smriti Kalra and the critically acclaimed Vinay Pathak wrap up their first schedule for the psychological romance. Memory X explores the theory of time and mindspace. This exciting plot is crafted by writer director Tathagata Mukherjee, produced by Avinaba Ghosh, and co-produced by Tania Mukherjee, Tathagata Mukherjee, and Debleena Production Creations.
This fascinating story is shot mostly in Sikkim, and it revolves around the story of Avinash and Shruti over three different timelines. Vikram and Smriti will be seen essaying the roles of Avinash and Shruti respectively. The duo will be joined by Vinay Pathak, who was last seen in Special OPS and A Suitable Boy.
The entire team of 'Memory X' was seen having a fun shoot and has received huge support from the locals as well as Sikkim tourism while shooting in the beautiful locations of Sikkim which is adding a different flavour and character to the film.