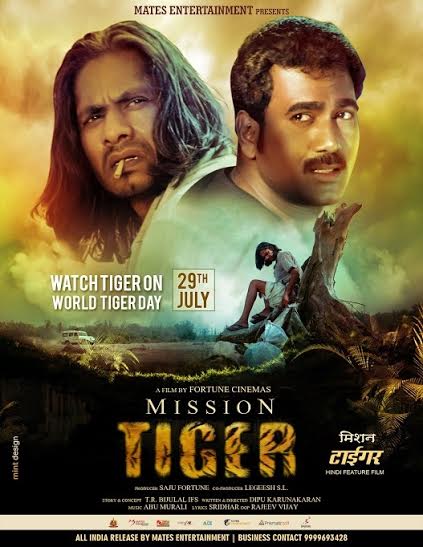 Upcoming film 'Mission Tiger', based on the cause of saving tigers, starring Vijay Raaz, is all set to be released on the occasion of International Tiger Day, 29 July.
"Tiger is the national animal of our country but some people have been cruel to our national treasure and killed numerous tigers for various reasons. It is sad that few years ago we had to initiate a save tiger initiative, and we are also fulfilling that initiative with our film.
Our film seeks to highlight the menace of tiger poaching in an entertaining and thrilling manner, yet raising awareness about the issue. There was no better day than International Tiger Day to release the film, as the issue then reaches the maximum people," Jayveer Panghaal, from Mates Entertainment said in an interview.
The film stars versatile actor Vijay Raaz, known for his comic roles in films like 'Delhi Belly', 'Run' among others, in a serious and intense role. His character filled with morals, is forced to take up hunting due to poverty and is seen playing around with hunting tools in the trailer.
The action-emotional film talks about people indulging in tiger poaching with dialogues about increase in 'demand' for tigers and tiger being 'god's designer collection' amid media pressure and attempts by a police officer to curb the illegal practice.
A film 'Roar' had released in October, 2014, which was also about tigers. About comparisons with the film, Panghaal said, "The film 'Roar' was just about tigers but not about saving tigers. 'Mission Tiger' is the first film about saving tigers."
'Mission Tiger' directed by Dipu Karunakaran, is jointly produced by Saju Fortune and Leegesh S.L. under the banner Fortune Cinemas.