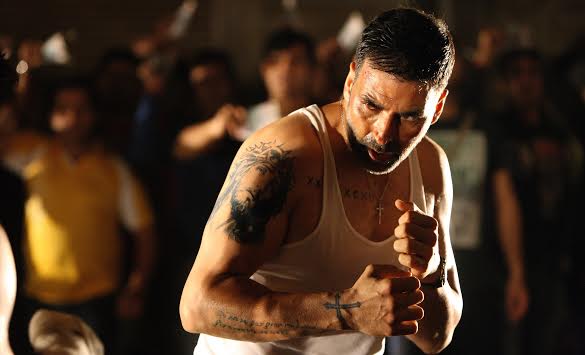 Mumbai: This is the 1st time ever Akshay Kumar will be playing a Catholic in a film… He will be playing David Fernandes in Karan Malhotra's Brothers.
For the role Akshay has lost 17 kilos and he has a lot of tattoos.
Karan Malhotra talks about Akshay's character and says that since akshay is playing a Catholic character my crew went to the bylanes of bandra and met people and saw the tattoos they had and also the way they speak…
In the film Akshay has a Jesus tattoo on his arm and a cross on his wrist.
Karan Malhotra further adds that Akshay plays a physics teacher with a hidden past.