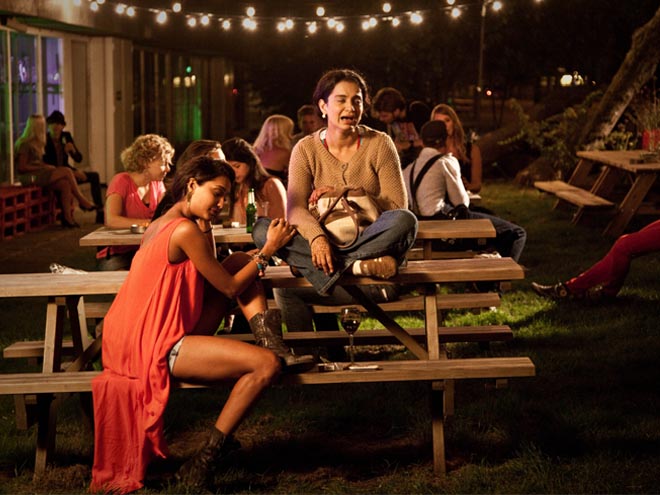 Mumbai: Director Vikas Bahl, who is all set to return as a director with his second stint, Queen, feels that he is actually starting from the scratch. "Chillar Party (his first film as a director) is forgotten. This is as good as a debut," states Vikas.
While everybody is stunned to see Kangana Ranaut portraying the lead protagonist, ask Vikas as to what made him choose Kangana for the de-glam role of 'Rani'? "Who said Kangana is de-glam? I wouldn't call her de-glam.
It is a very pretty character. She is girl in a group of 10, whom we think gets unnoticed. Every girl has someone who finds her the most beautiful and eventually falls in love with her. This is the story of one such girl in a group of 10. And I think Kangana is pretty, she has her own sense of style.
We might disagree with that. I don't think there is anyone in this world who feels they don't have a style. So de-glam is not the right term for it," reveals Bahl.
Explaining why he zeroed down his choice to Kangana, the director discloses, "We spent 15-20 days of discussing and then narrowed down on her. Kangana belongs to Himachal and she is familiar with those (pahadi) girls – their accent, dressing, body language etc. So it became easy for me. What Kangana has done is real and not caricaturish."
Presented by Viacom 18 Motion Pictures, Queen is a Phantom Production. The Kangana Ranaut-starrer is directed by Vikas Bahl, and produced by Viacom18 Motion Pictures, Vikramaditya Motwane & Anurag Kashyap. Queen, which also stars Rajkummar Rao and Lisa Haydon, is slated to illumine screens, come 7th March, 2014.