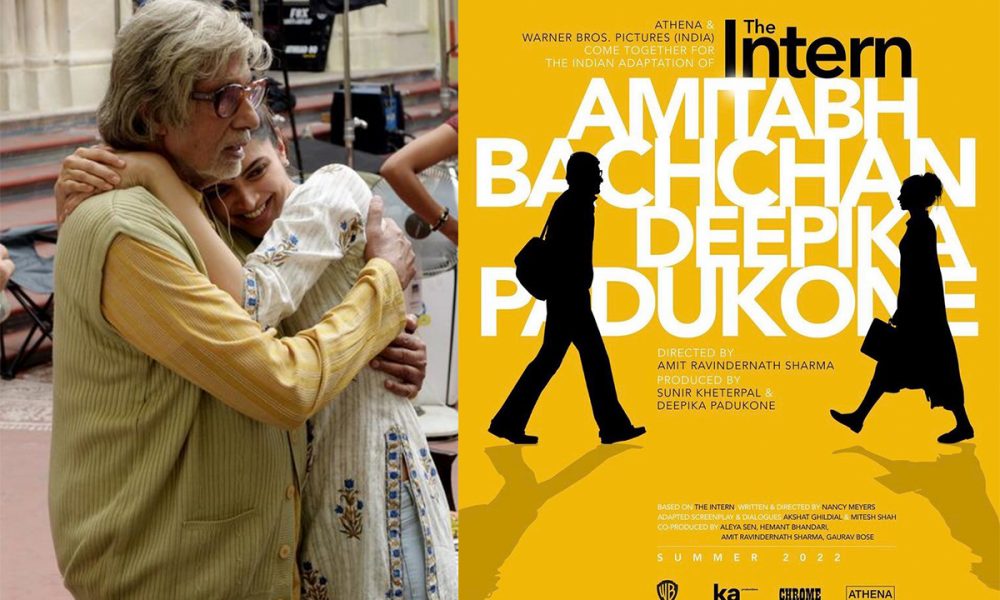 Source: Twitter
It has been a while since there was a buzz about the Hindi adaptation of the 2015 Hollywood movie 'The Intern'. Actress Deepika Padukone took to her social media to confirm that she is going to be a part of the film. It was also revealed that veteran icon Amitabh Bachchan will be starring alongside her.
The duo shared the poster for the movie that contained animated silhouettes of both of them amidst a yellow backdrop. The actress said, "What an absolute honour to be collaborating with one of my most special co-star again!?Welcoming @amitabhbachchan to the Indian adaptation of #TheIntern."
See the poster for 'The Intern' here:
View this post on Instagram
The original movie by the same name starred noted actors like Robert De Niro and Anne Hathaway in lead roles. It followed the story of a 70-year-old widower who is hired by an online fashion website as an intern. There he forms a wholesome bond with the young workaholic CEO of the company.
Hindi adaptation of 'The Intern' is being directed by Amit Sharma and will go on floors from May 2021.