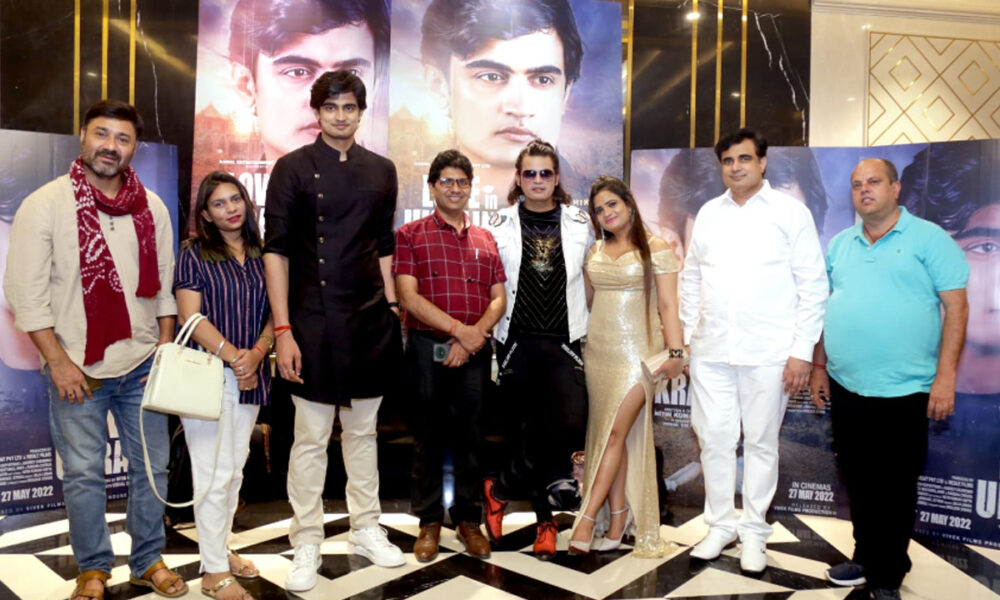 The premiere of Vipin Kaushik's Love In Ukraine was held in Gurugram, attended by several prominent industry faces, including Vipin Kaushik, Manju Bharti and Mukesh J Bharti. Love In Ukraine gets positive reviews from the Bollywood fraternity. Kamal Entertainment Pvt Ltd Present Love In Ukraine, The film written and directed by Nitin Kumar in association with Vishal Om Prakash. The film got houseful in several states of India. While expressing his feeling Actor Vipin Kaushik Said, "I am feeling very glad that audiences are loving our film. We tried our best to show all the expectations of the movie, we worked hard and now we can see that is paying off now".
Starring Vipin Kaushik with Lizabeta, N.K.G., Mikhael Striga, Lolita Zhuravlova, Roman Batrin, Ruslan Seferov, Oles Dmitrenco, Irma Balan, Konstantin Shiryaev, Vladimir Didenco and Sergey Pschenichniy. S.
Love In Ukraine is the last romantic action-drama film which was shot in Ukraine before the War, featuring ten Ukrainian artists including lead actress Lizabeta. It has all the fun, Love, Action, Drama and Comedy factors which keeps entertaining the audience. The film was written and directed by Nitin Kumar Gupta in association with Vishal Sharma. The movie is getting a very good response from the audience and film critics.The film shows beautiful locations of Ukraine and people and culture, the city and the villages. In totality, the trailer appears to be a Romcom action entertainer with a pinch of comedy added to it. The film was released by Vivek Films Production House and distributed by White lion entertainment .