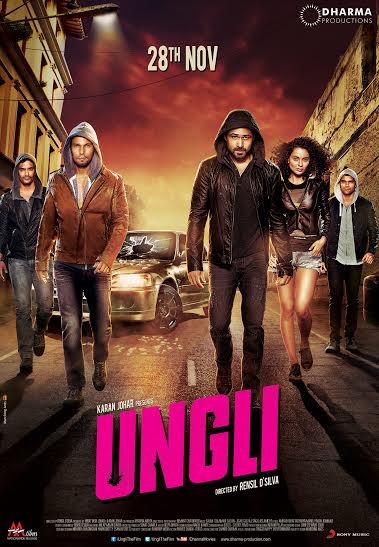 Mumbai: The trailer of Dharma Productions' Ungli a sleek, edgy, vigilante drama starring Emraan Hashmi, Kangana Ranaut, Randeep Hooda and Sanjay Dutt in lead roles, will be attached to Bang Bang, out in theaters on Oct 2nd. Apart from a great window to reach out to audiences, Gandhi Jayanti seems to be a fitting day for the trailer to be out in theatres since the film is an interesting and modern day take on Gandhisms.
Going by the information that is out there, Ungli is contemporary take on our country's core beliefs. Emraan's character in the film, Nikhil, also draws some interesting comparisons between the two thought processes. Like Gandhi, the Ungli gang believes that one should not use one's fists in this fight. Just the middle finger.
Dharma Productions' Ungli directed by Rensil D'Silva starring Emraan Hashmi, Kangana Ranaut & Sanjay Dutt is slated to release November 28th 2014. The film also stars Randeep Hooda, Neha Dhupia , Angad Bedi and Neil Bhoopalam.​