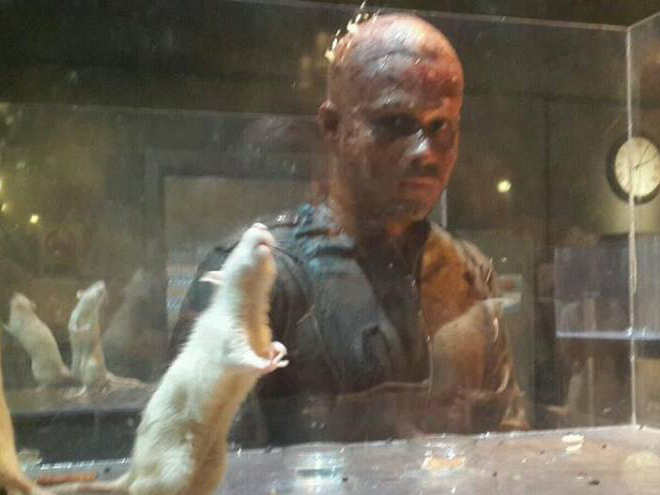 Mumbai:  Emraan Hashmi will undergo an extreme transformation for his fantasy adventure , Mr.X directed by Vikram Bhatt – sporting a bald ,grunge look something that no mainstream actor has attempted this far.
While the makers of the film contemplated on several looks for Emraan' s character in the film, it was in fact the actor who came up with the final look.
Talking about how the look came about says director Vikram Bhatt, "Our make-up artistes tried different looks but none were satisfactory. Then Emraan came up with one and when he showed it to me and bingo! We got the look!"
While the look does create quite an impact , it was no easy task
"It took him four hours to get the makeup right and he will have to go through the same ordeal every time he has to face the camera."adds Bhatt.
Says producer Mahesh Bhatt. "Mr.X is the most prestigious project as it embarks on a new venture between Fox and Vishesh. It's a thriller and also has a great love story…it s got the most amazing soundtrack…the image of Emraan in this look is a crucial moment in the film before he turns invisible."