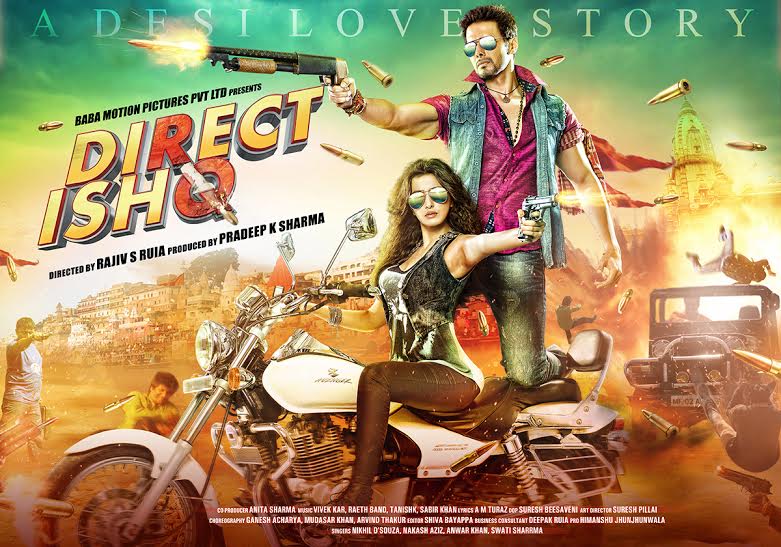 Mumbai: May will see the release of a film which was shot on the locals of Uttar Pradesh in Banaras. Baba Motion Pictures pvt ltd launches their first poster of the movie "Direct Ishq" which is produced by Pradeep k sharma and Directed by Rajiv S Ruia starring Rajneesh Duggal, Nidhi Subbaiah and introducing Arjun Bijlani in the lead.
Rajneesh who will be playing a gun-wielding, bike-riding action hero in Rajiv Ruia's Direct Ishq. The poster shows action as well as the naughtyness component hidden inside the characters.
The first poster displays Rajneesh and Nidhi riding on a hefty bike, with a gun in their hand and flaunting a full on bhai style look. Rajneesh is looking dashing in this with a denim jacket, rough hair and an anger on his face, while Nidhi is looking as gorgeous and sexy in her Denim jacket and skimmed jeans. This poster talks the tagline as "A Desi Love Story" called Direct Ishq.