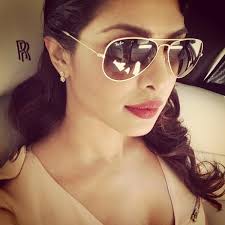 Mumbai: Not too long ago, Priyanka Chopra's I Can't Make You Love Me made it to the number 1 spot on Itunes India in less than 72 hours of its launch and climbed to #3 on the iTunes India overall `singles' chart within 3 hours of its release.
Priyanka Chopra's third international single "I Can't Make You Love Me",a unique dance cover of the Bonnie Raitt's 1991 song that made it to Rolling Stone Magazine's 500 Greatest Songs of All Time, this time around debuted on #Billboard's Hot Dance/Electronic Songs at No. 28.
Elated with the news Priyanka took to a popular micro blogging site to tweet "Woah ! Happy and Blessed".
All praise for the actress and international recording actress , One of New York's most celebrated personalities, Sergio Kletnoy ,Executive Assistant to Cosmopolitan Editor Joanna Colles said , "It's a bit of a stretch since there isn't a human on this planet who would be dumb enough to not love Priyanka Chopra! But the song and the video are the right step into what will bound to be worldwide domination and adoration for one of the most stunning women in the world."