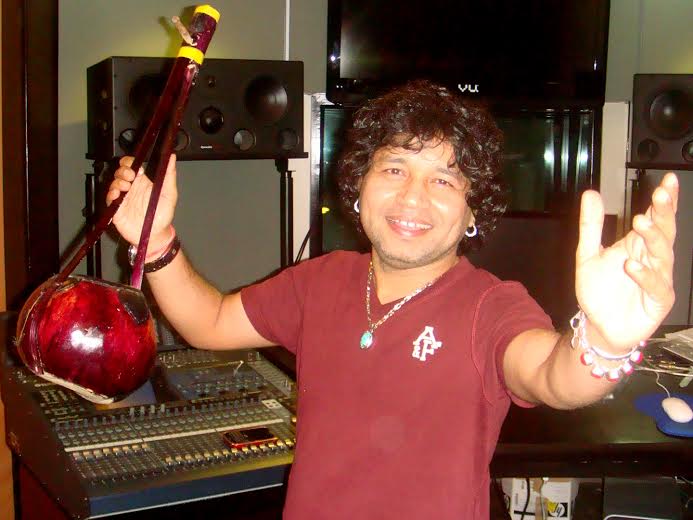 Mumbai: Buzz these days going around is that Kailash Kher is giving music in director Anand Kumar's film "Desi Kattey" solo. Whereas firstly it was heard that his band Kailasa is giving music in the film. To find out what's the matter? We meet him. Kailash Kher explained, "It is not that in the film "Desi Kattey" I'm composing solo. Like the usual, in this film too, Naresh & Paresh are with me and will always be.
My name is being used in the credits only because Director Anand wanted to use it, so that's it."
In this film there are total 7 songs, which has been written by Kailash Kher and Prasoon Joshi. The playback singers used in the film by Kailash are Rekha Bharadwaj, Rahat Fateh Ali Khan, Shreya Ghoshal, Shankar Mahadevan and Hard Kaur. About the music of the film Kailash Kher said, 'In the film the music is according to the story of the film, and so, it will have all kinds of music.'
When asked will the film music will have any Sufi number like he has in his albums, he said that there will be romantic, nostalgia, item numbers – are all kinds of songs, Sufi may particular won't be used this time but the music would be Desi.