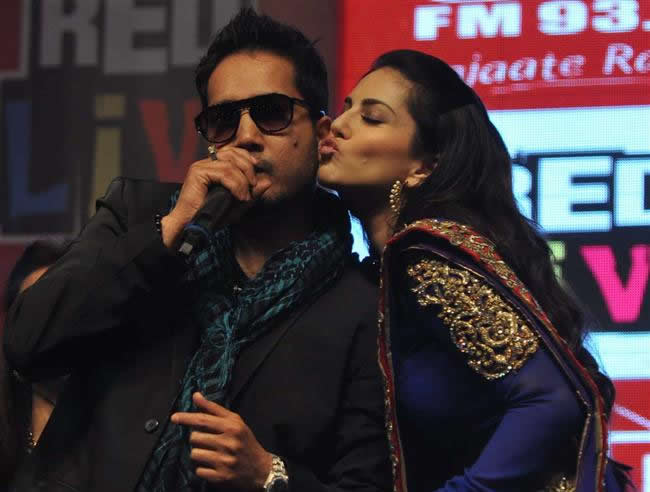 Mumbai: Mika Singh and Sunny Leone have previously worked together in the song Laila from the movie Shootout at Wadala, where the former had lent his voice for the song but never got to share the screen space with the sexy lady.
This time Mika and Sunny will be seen in a glitzy music video from the movie Balwinder Singh. . .Famous Ho Gaya. The duo was also spotted performing in Houston during their US tour.
The glamorous song – Shake That Booty, will also feature dance guru Ganesh Acharya alongside Mika and Sunny. The catchy song is said to be this year's number one dance number. The swanky video has got all the formulae for a super-hit song from bling to babes to singer to sexy actress.