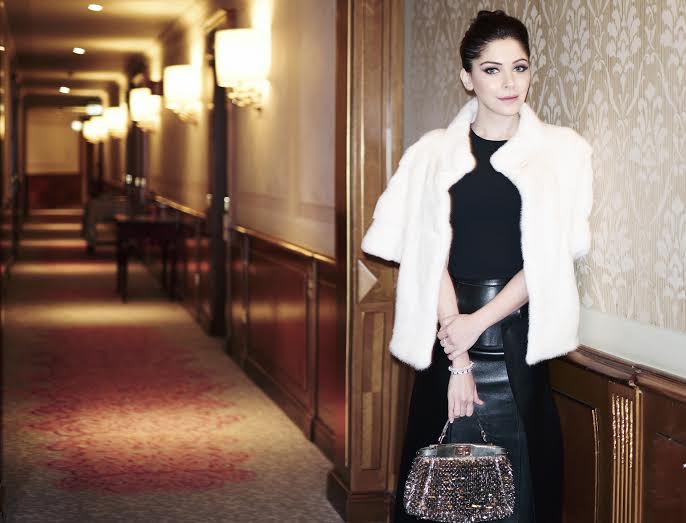 In just a short span, the gorgeous and extremely talented singer Kanika Kapoor became a household name, with her debut song, Baby Doll (Ragini MMS 2) being her biggest chartbuster among others including Lovely (Happy New Year), Chittiyaan Kalaaiyaan (Roy), Chhil Gaye Naina' (NH10) and Desi Look (Ek Paheli Leela).
The vivacious singer, who has spent most of her growing up years in London, was the chosen one to perform before the Indian Prime Minister, Narendra Modi, and the UK Prime Minister, David Cameron.
As they say, music knows no boundaries, Kanika recently visited Pakistan to perform at an event that aimed to propagate peace between the two nations. She performed with Pakistani musicians in Islamabad. Interestingly, Kanika wore an outfit made by a Pakistani local designer.
Talking about her experience performing in Pakistan, Kanika says, "People in Islamabad love music. It was great to perform there. I would love to visit the city again. It has been a rewarding experience. I consider it (my growth as an artiste) a big achievement."
Ever since her debut hit song, Baby Doll, composed by composers Meet Bros, Kanika has always had a successful musical association with them. "They are extremely talented composers. We share a great camaraderie, and understand each other well as far as the music sensibilities are concerned," she adds.
Kanika is especially known for singing eccentric numbers. Ask her if she is only comfortable singing uptempo songs, and she says, "I've just started my musical journey. Since my first song became a huge hit, I was offered songs that fell under similar genres. That worked for me and also for music lovers. But, I want to make a mark as a versatile singer."