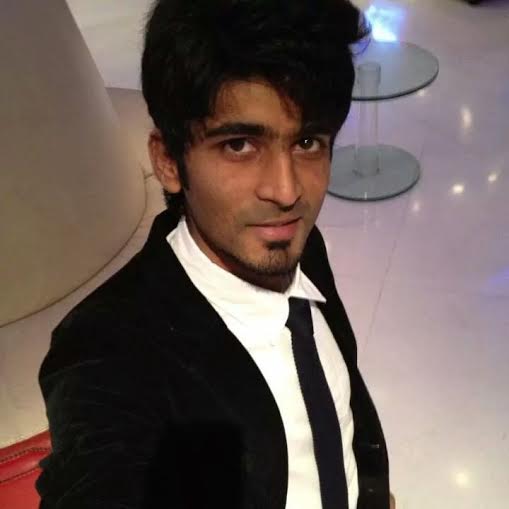 Mumbai: Some singers are such that their song touches the heart, some songs we hear we get peace of mind & at times we become very emotional listening to the songs. One such talented singer is Mohammad Irfan Ali, people hear his songs & go crazy. One of his recent popular song is "Banjara" from the movie "Ek Villain" it is loved by the audience very much. As the movie song got released from that day itself the liking of this song is increasing day by day. Few days back we meet Mohammad Irfan here are few things you must listen & enjoy it:
Everywhere today Banjara song we get to hear be it radio, TV or you tube your song has spread like viral how do you feel???
I feel very happy that my song people have liked it so much. It feels like whatever hard work I did, it is very fruitful, It is a great success. I feel great knowing that on tip of the tongue people always keep singing my song.
What could be the reason that people like this song so much??
Because of the lyrics & the way it has been sung. Mithoon has given music & lyrics to this song, what a great composer he is.
You have worked earlier also with Mithoon how was your journey with him???
It was very nice the first film I worked with him was "Lamha" & I had sung two songs in this movie. "Salam Zindagi" & "Rehmat Zara" and I got awards for this. Murder 2 "Phir Mohabbat" & Yarriyan "Barish" these both songs also I have sung. Whatever songs I have done with Mithoon it has always been a great success and it also been liked by the audience.
You have almost worked with all the music directors with whom you had best experience among all???
Till now I have worked with AR Rehman, Mithun, Himesh, Geet Ganguli, Sajid Wajid and many more composers. Working with everyone I have learnt something new and I have got much experience.
Movie City lights songs also have become popular among the audience??
Song Muskarani Ki Wajeh Tum Ho & Jiya Jaye Na these both songs I have sung and today also these songs are on the top of the chart.
Is your family happy with your career?
Earlier they were not at all happy because they were not sure about my career but later as they started hearing my songs they have become happy and satisfied that I can survive in this industry.
You have sang song in movie Ra-ONE with Rehman which was your first song how was it and how did u get a chance to work with him?
I was in Hyderabad performing in my Guru ji's function that time S. P. Balasubrahmanyam Sir was there after listening me he made me to meet Rehman. I was very nervous when I meet him for the first time in his studio but he had gave me confidence and freedom then  song Behene Dhe was sung by me, he was very cool & calm with me. I had great experience working with him.
For which hero do you want to sing song?
I want to give my best while singing any song it can be any film with any hero I would love to work because at this time of point my voice can fit in any hero
Which other movie you are going to sing can u tell us?
I have sung many songs as yet as movie releases I will tell you'll accordingly or you come to know while they were out.