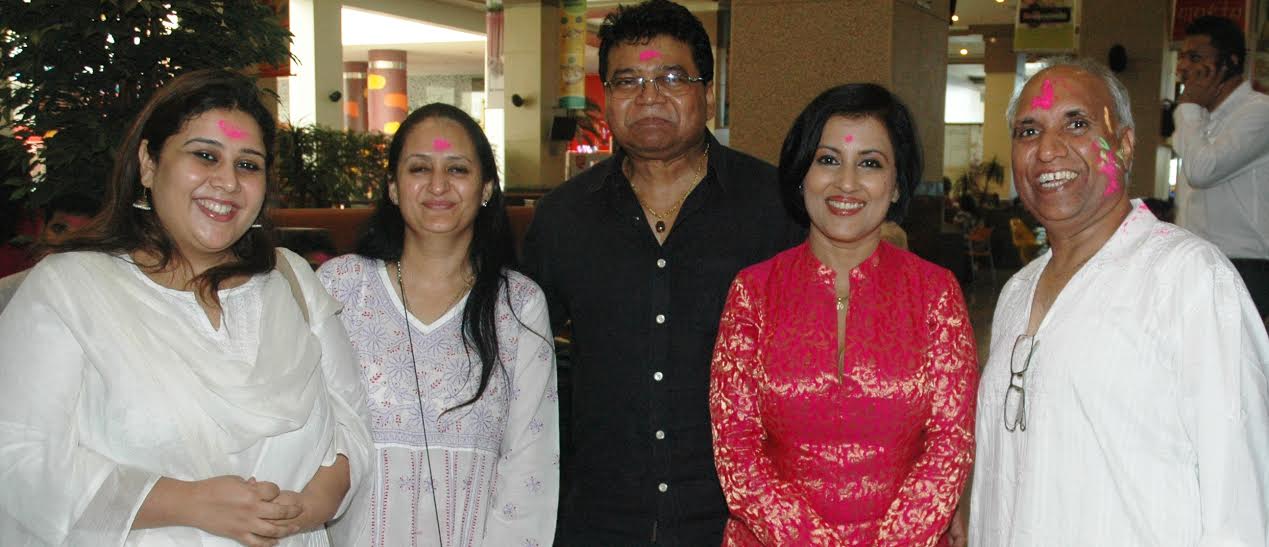 Mumbai: It was a party without any conventional norms. There wasn't much of a party crowd, just a few guests and a few celebrities, who came together to promote their Sanskriti with pure vegetarian food, along with some sweets and Holi songs at Infiniti, Malad.
First on the block was talented new singer Ragini Rainu, followed by Karan Oberoi, of Band of Boys fame, looking dapper in a white T-shirt and jeans. Then came singer Madhu Shree with her music director husband Robby Badal. Madhu Shree's single Bawra Na Bann was launched recently. Actor Hemant Pandey came with his family. After a while came Pyarelal ji of the famous Laxmikant-Pyarelal duo with his lovely parrot and wife Sunila Sharma.
All the singers performed Holi songs and Hemant Pandey also sang Rang Barse Bhige Chunarwali, as well. Best part was that all the celebs had a proper lunch about which Pyarelal ji said, 'After a long gap, I am having a lunch which completely belongs to our Sanskriti, our tradition.'
Sanskriti restaurant is not revealing what as of now, but they are preparing a huge 10 day event where they will make something which will set a new record in the Limca Book of World Records as well as the Guinness Book of World Records at the end of March.