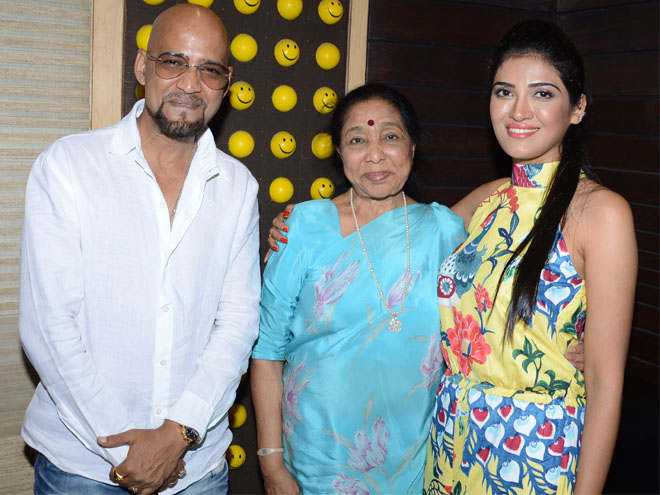 Mumbai: It was a rare site for those who were present at the live recording session of legendary singer Asha Bhosle's latest song for an upcoming Marathi film 'Miss Match'
One of India's most iconic singer took to the mic for playback after a long time. As she crooned a melodious track for
filmmaker Alok Shrivastava's Marathi film 'Miss Match' at a recording studio in Mumbai.
"I always like to do something different in every song. The trademark Asha Bhosle style has to reflect somewhere and I am very happy with the way this song has turned out," said the elated 80-year-old diva, who has given us numerous hits and won countless awards over the last seven decades.
Flanked by film's leading lady Mrinmai Kolwalkar and producer and creative director Alok Shrivastava, Asha Bhosle looked resplendent in a light blue saree.
We are sure millions of Ashaji's fans will now be waiting to hear the song in her magical voice.