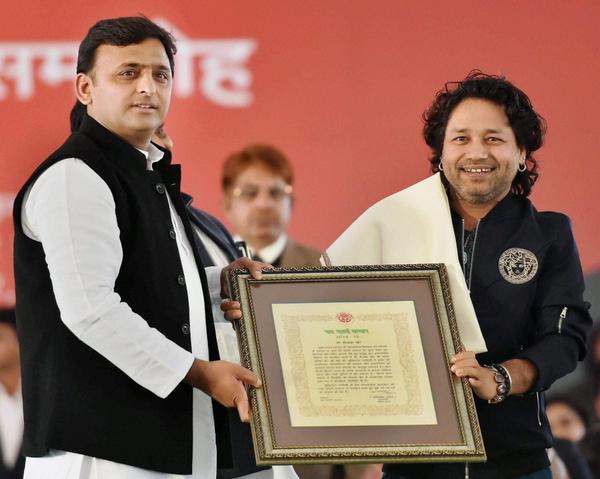 Mumbai: The 'Allah Ke Banday' and 'Teri Deewani' hitmaker Kailash Kher has been awarded with the Yash Bharti award for his singing. At a function held recently in Lucknow, chief minister Akhilesh Yadav handed Kher this accolade.
Started in 1994-95 by the government of Uttar Pradesh, Yash Bharti picks out extraordinary contribution in the fields of Literature, Arts, Folk Music, Classical Music, Cinema and Sports and awards the contributor. Before Kailash Kher, other winners of this award from the film fraternity are Rekha Bharadwaj, Anup Jalota, Rajan and Sajan Mishra, Nawaazuddin Siddiqui, Ravindra Jain, Lyricist Sameer
Among others.
Last year in November, Kailash Kher was also nominated by Prime minister Narendra Modi to join the Swacch Bharat Abhiyaan, which the singer accepted and grabbed a broom to clean the streets of Banaras.