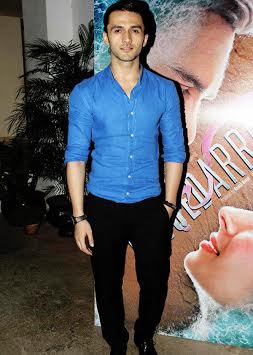 Mumbai: Actor Mohit Dutta, who made his acting debut with romantic film "Ishqedarriyaan", shares that he is at present concentrating more on his musical career rather than acting.
He played a singer in 'Ishqedarriyaan', and that is something he does in real life as well. People are really appreciating the music, Mohit, who portrayed the role of Arjun, a passionate singer in the film, told IANS.
Talking about his upcoming projects, he added: "I am working on my singing right now."
Directed by V.K. Prakash under the banner of Mithun Chakraborty's Chariot Films, "Ishqedarriyaan" stars Mahakshay Chakraborty and Evelyn Sharma in lead roles.
However, the film did not receive good response at box office.