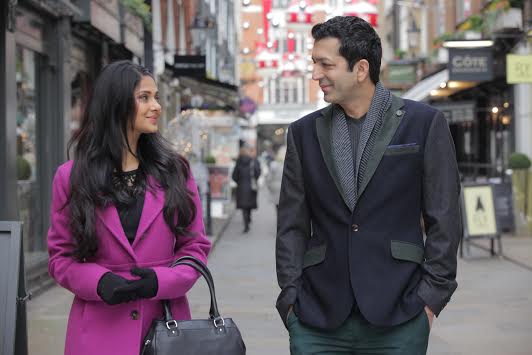 Mumbai: Kunal Kohli is all set to turn a new page in his career – making his acting debut with Phir Se, alike popular B-town filmmakers like Farhan Akhtar, Karan Johar, Tigmanshu Dhulia and Anurag Kashyap, who tried their hand at acting after their successful innings as filmmakers. But there's a striking difference between Kunal and the others. Phir Se is directed by Kunal and Ajay Bhuyan. We tell you why Kunal will make for a promising debut.
Unlike other directors-turned-actors Kunal is the only one, who'll be making his acting debut by playing a solo hero in a film. While Farhan, Karan, Tigmanshu and Anurag played cameos in their respective debut projects – Rock On, Dilwale Dulhania Le Jayenge, Gangs Of Wasseypur and Paanch, Kunal is the only actor who will be seen in a full-fledged role as a hero romancing Jennifer Winget who plays his love interest in Phir Se.
Phir Se revolves around two individuals who find love after their respective marriages fall apart. Kunal's debut attempt is a love story which is considered a safe bet at the box office.
Since Kunal plays the lead role, he left no stone unturned to look his best on screen and considering that the filmmaker-turned-actor hit the gym to attain a lean look.
Kunal approximately lost 18 kilos and followed a strict workout pattern and a healthy diet.
Though Kunal has hosted several shows on television before, this is the first time he will be seen doing a full-fledged role in a movie. The first look and film's trailer has received overwhelming response from industry veterans and trade experts.
Kunal had always nurtured the dream of becoming an actor and seeing himself on the big screen. He's quite serious about his acting career and would like to play challenging roles on screen.