London-born, NRI actress and model Pearl Raah leaked on Saturday. The pics were found on a Reddit thread which has been deleted since then. However, a news website managed to retrieve a few images and posted them on their site on Sunday early morning.
The images seem to be at least 3-4 months old, given the fact that Pearl Raah has considerably lost weight since then. Her bust line has also reduced, since she began picking up assignments in Bollywood.
In the leaked images, Pearl Raah is seen changing her dress and in the process shows off her ample cleavage and huge bust. For the record, the otherwise petite Pearl Raah is well-endowed with a 36 C bust line, according to another article on the internet.
The London-based teenage NRI model Pearl Raah shot to fame last week when reports surfaced that she may possibly be Salman Khan's new face for "Dabaang 3". A report on a prominent Hindi news portal states that the 18-year-old Pearl Raah who is a good, close friend of Salman Khan is being mentored and tutored by the Badshah of Bollywood for a forthcoming project.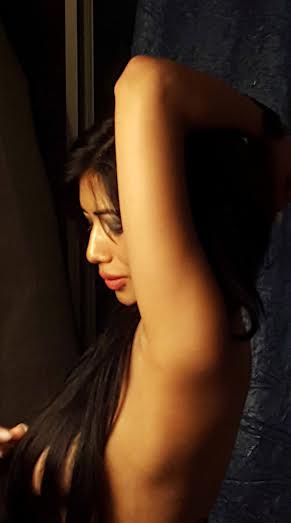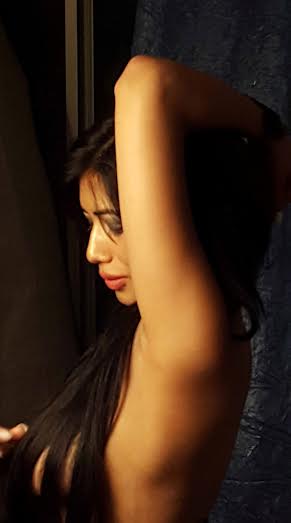 Another report, says Salman Khan has a new "friend" in his life? The report goes on to mention that if sources are to be believed, Salman Khan has a new 'woman', oops 'friend' in his life. And the new friend is none other than 18-year-old, London-born NRI teenager Pearl Raah. It seems the two met when Salman Khan visited London last year and hit off very well. They chatted for hours and it is rumoured that Salman Khan even invited Pearl to have dinner with him. The two have been in constant and daily touch on phone and IM since then.
Says a source close to Pearl Raah, "We knew that she was 'good friends' with Salman Khan for the last few months, but we can't say for sure if it's a relationship. Salman is a very helpful guy and he spent a long time with Pearl trying to explain to her the nuances of the film industry. Pearl, who has applied for a Masters in Business Administration course from a prominent University in London has plans to shift to Mumbai very soon. Her family is not in favour of shifting to Mumbai, but Pearl seems to have made up her mind. She is all set to storm Bollywood – of course with 'bhai's' help and blessings. A little birdie told us that Pearl is looking for a flat in Bandra and as usual 'bhai' has given her the mobile numbers of all his top real-estate friends.