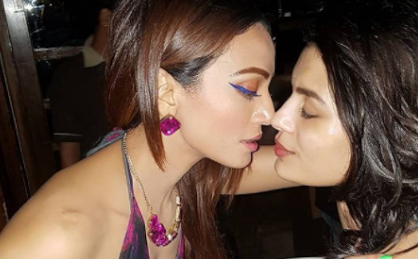 Model turned Bollywood actress Sonali Raut, who has worked with many top Bollywood celebrities and many Bollywood projects has locked the headline not for any upcoming project but for a controversial picture.
Recently, Sonali Raut has shared a picture on her official Instagram profile with a very close friend but the picture is really close.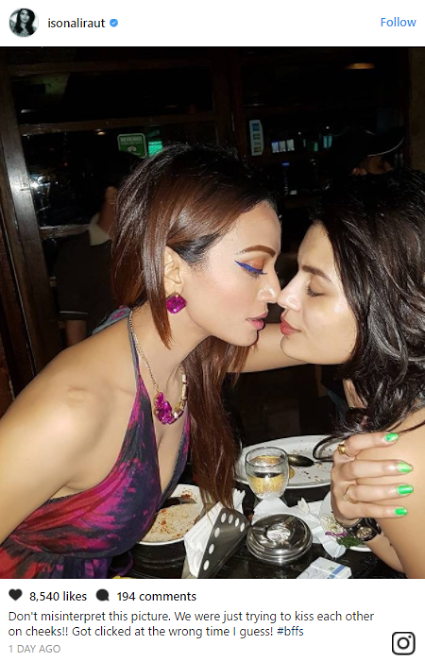 Actress Sonali Raut with Television actress Soni Singh. (PICTURE)
After seeing the picture one will only guess that actress Sonali Raut is about to give a kiss to actress Soni Singh on her lips but the caption of the picture cleared it all.
Caption in the picture: "Don't misinterpret this picture. We were just trying to kiss each other on cheeks!! Got clicked at the wrong time I guess! #bffs".